In mid-July, Bro. Tan embarked on another Dhammaduta tour to Jakarta at the invitation of Buddhist Fellowship Indonesia (BFI).  The highlight of the tour was a public forum on 15 July where Bro. Tan gave an elaborate exposition on living a successful and fulfilling life according to Dhamma.  The audience paid rapt attention to the 2-hour talk covering the Six Well-beings.
On 16 July, Bro. Tan led a one-day mindfulness practice at BFI House in Kelapa Gading.  Besides sitting sessions, he also answered questions on meditation, especially on the four foundations of mindfulness.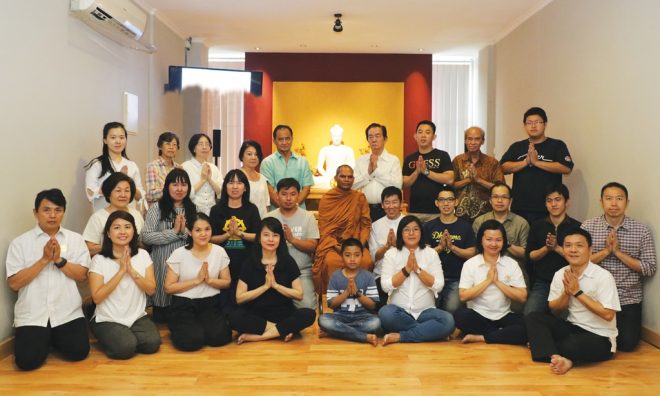 We thank BFI for hosting Bro. Tan on this delightful Dhammaduta tour, which also strengthened the bonds of spiritual friendship between Indonesian and Malaysian Buddhist communities.  Sādhu ānumodanā!