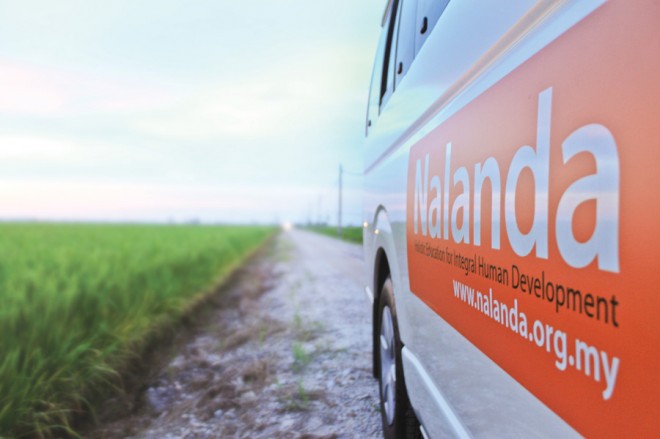 Text by Lee Kong Foo & Faith Teh  |  Photographs by Gan Jia Cheng
1 May 2013 marks the 10th anniversary of Nalanda Buddhist Society Malaysia. At Nalanda, we believe in providing Holistic Education for Integral Human Development. With the imparting of knowledge, training of skills, cultivation of values, and transmission of culture, the aim of holistic education is to transform a person to be more compassionate and wise; promoting peace, harmony and well-being, in the world within and around us!
A Decade of Education, Service and Growth
Over the past decade, Nalanda has grown in capacity and facilities, as well as in people and resources. With five divisions and three functional groups, these interdependent teams provide the framework for Nalanda's services by offering various educational programmes such as Buddhist courses, leadership training, Dharma School, and Free School for children, youths, and even adults.
We are also constantly on the lookout for new programmes and avenues to serve the community better. On 1 January 2013, the Nalanda Youth Library was launched as an extension of Pustaka Nalanda's services to cater for the reading and learning needs of teenagers. The Nalanda Main Library itself contains more than 3,200 titles of valuable Buddhist reference materials,
providing further support for Dhamma study and learning.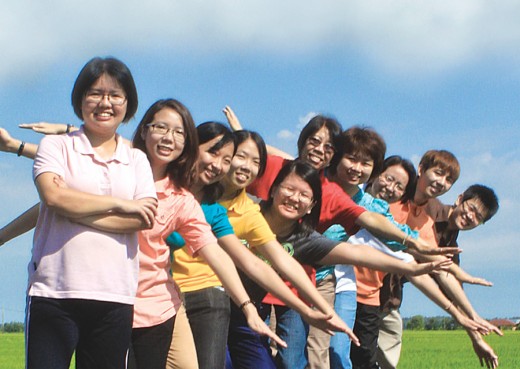 Through simplifying processes, intelligent programming and effective communication, Nalanda makes best use of our resources to organise programmes, maintain operations and equip our premises with even better educational facilities. Due to increasing demand for people development and space, the Nalanda Centre in Sri Serdang will be expanded to twice its original size, later this year.
Following the successful establishment of Nalanda Education & Outreach (NEO) Centre in Happy Garden, Kuala Lumpur in December 2011, plans are under way to open two more NEO Centres, one each in Johor Bahru (2013) and Sungai Petani (2014).
Nalanda with all its achievements would not have been possible without the support of our volunteers and donors. We currently have 55 devoted officers and 97 volunteers extraordinaire! Nalandians are individuals who are passionate in Buddhist education and committed to serving the community. Seeing how our outreach programmes have been fruitful and benefitting many, inspires us to continue with even greater enthusiasm and wholesome aspiration.
You, too, can be an invaluable part of this 'movement' and service-oriented community. If you like what we are doing and wish to support our work, do something about it today! Your support, in big or small measures, is significant to us and we truly appreciate all your contributions.  Thank you for supporting Nalanda all these years, and in helping to make many lives more valuable, and the world a better place.