Nalanda Education & Outreach Centre, Johor Bahru
Nalanda Johor Bahru Branch
Nalanda Buddhist Society officially launched its second Nalanda Education & Outreach (NEO) Centre in Johor Bahru on 26 May 2013.  The centre is located in the bustling district of Jalan Dedap, Taman Johor Jaya, near to various shops, eateries, and the bus terminus.
The Johor Jaya NEO Centre is the base of Nalanda's Johor Bahru Branch.  The branch organises many educational programmes there to benefit the local community.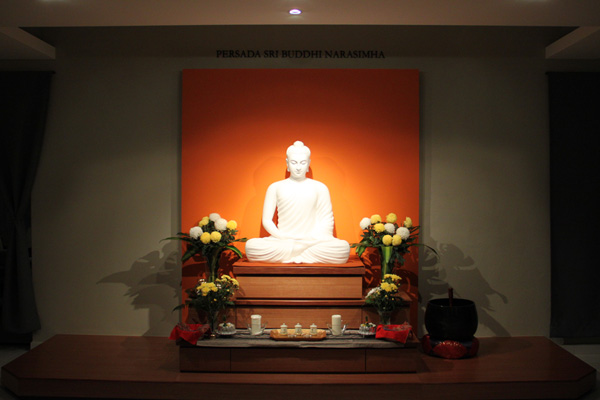 Community Services
The NEO Centre Johor Bahru offers the following services to the community :
Weekly Dhamma classes for secondary school students aged 13 – 17, conducted by facilitators of Nalanda Dhamma School.
Free academic tuition classes for both primary and secondary school students under the Nalanda Free School Project.
Periodic religious services, alms and robes offerings to the Sangha.
Periodic meditation sessions together with Dhamma talks for the general public.
A well-stocked library and comfortable reading lounge for the public, operated by Pustaka Nalanda.
We Need Your Support
The NEO Centre Johor Bahru has almost reached its full carrying capacity of 300 users per week.  We are in need of funds to expand the Centre soon in order to provide holistic education to more people.
We are also recruiting committed volunteers to help us manage our services to the public.  If you wish to help Nalanda in any way, kindly contact Sis. Nandini at our Management Office, at 03-8938-1500, or write in to info@nalanda.org.my
We look forward to hearing from you.  Thank you!