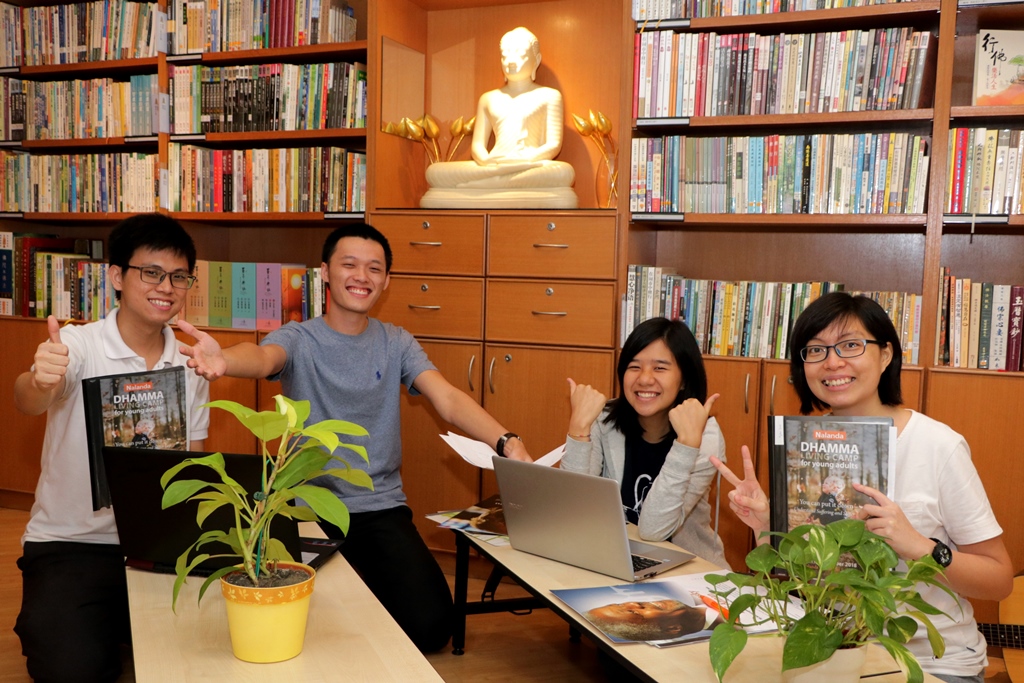 If you care a lot about the world, give a little of your time.
The success of an organisation is often due to the people behind it.  Over the past 19 years, Nalandians have worked diligently to bring the Dhamma to more people, promoting harmony and happiness in all that we do.  Sincere and true to our Core Values, we continue to provide opportunities for all to learn and practise the Buddha's Noble Teachings in a pro-active way.  As we expand into new horizons to serve a wider community, we invite you to join us in a dynamic journey ahead!
Whether you are studying or working, young or retired, if you believe in doing good and giving back to society, we warmly welcome you!  Call us at 03-8938 1500 and find out how you can help to grow the community through positive action!