Nalanda Youth Centre
Nalanda Youth Centre was formally established on 1 May 2012 by a group of young Nalandians. The Youth Centre focuses on providing opportunities to learn leadership skills, cultures and values based on the Buddha-Dhamma. Apart from that, it also aims to create a platform for youths from various places to interact and exchange ideas, and to serve the community.
Objectives
To enhance members' knowledge, skills, values and culture based on the Buddha's teaching and Nalandian Core Values.
To develop youth leaders who are competent in all areas of Buddhist leadership – spiritual, intellectual, organisational and communal.
To train Buddhist leaders to be effective Dhammadutas in propagating the Dhamma.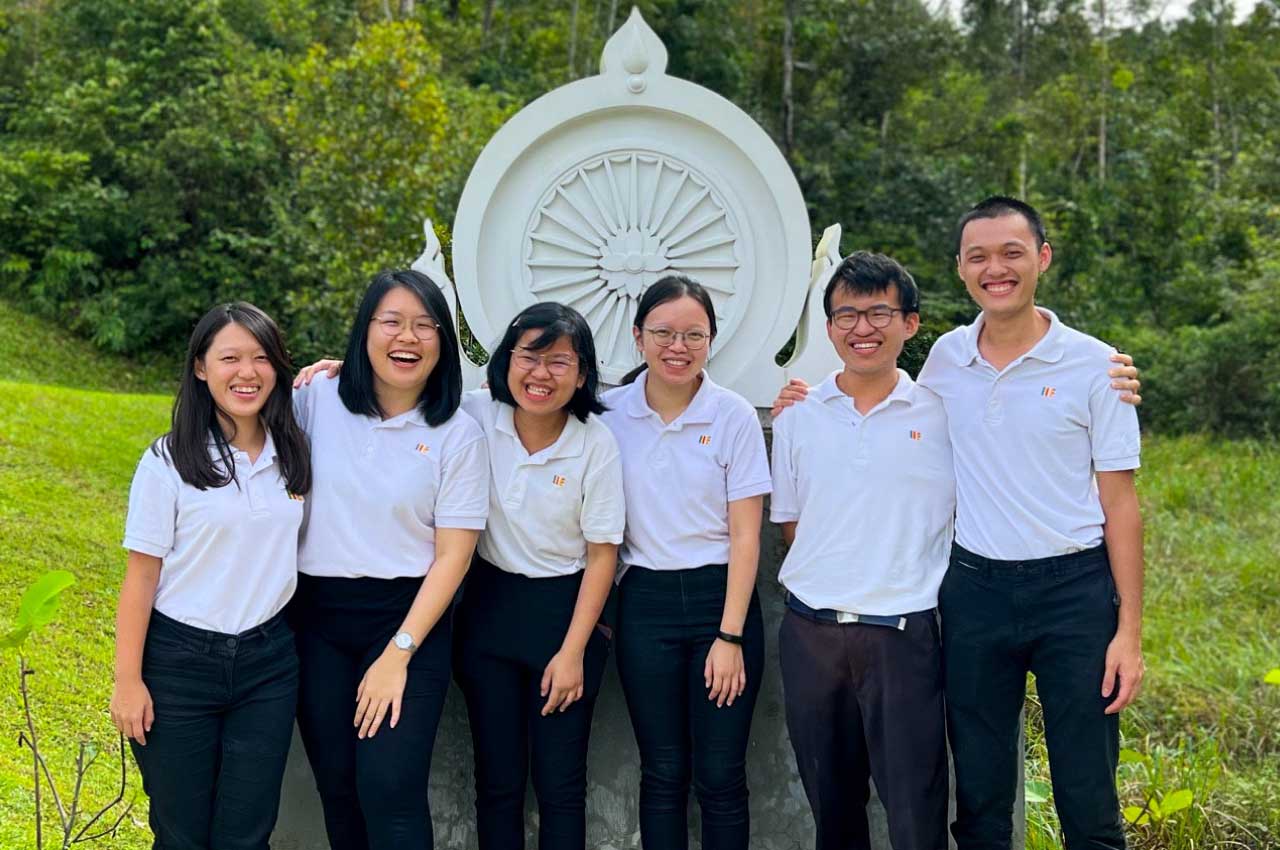 Motto
Courage to Lead and to Change
Programmes
Nalanda Youth Centre celebrates the youthful spirit as they are often associated with change, energy and innovation. We believe that every organisation should help nurture its youths to become leaders of the future through intelligent programming. Nalanda Youth Centre offers various programmes to strengthen youths' leadership skills and faith in learning and practising the Buddha-Dhamma.
On Sundays, we welcome youths to experience "Dhamma in action" by attending our interactive activities including Dhamma Chats, Service Day and skill-enhancing programmes and projects.
The programmes available at Nalanda Youth Centre include:
Sunday Service for Youths
A weekly programme for Buddhist youths to come together in devotion, to learn as a group and to experience "Dhamma in action". This session provides an interactive platform for youths to improve their knowledge, skills, values and culture to be a Buddhist leader. Everyone is welcome to join us to learn and grow together!
Monthly Youth Service Day
Once a month, youths are assigned to lead in community service projects. These projects aim to create a healthy and caring community through acts of compassion and selflessness.
Dhamma Chat
Dhamma Chat is a special programme dedicated for youths to ask Dhamma questions. Through the group chat, youths are able to build spiritual friendships and thus, encourage each other on the path to realising the Dhamma.
.
Welcome to our Group
We welcome all dynamic Buddhist youths to join our many activities and programmes, so as to enrich ourselves with Dhamma and leadership skills.  Nalanda Youth Centre accepts young adults between the ages of 18 and 29 as our earnest members.
Our current youth members come from various tertiary institutions and are studying various courses such as engineering, science, communications and accounting.  Coming from different backgrounds is not a hindrance, but a boon to our group.  It brings together various skills and ideas when we plan our missions, thus benefiting the community as a whole.