On Saturday 12 October, Nalanda Free School organised an SPM Chemistry Examination Preparation Seminar to help Fifth-formers prepare for our upcoming exams. 78 students from 6 schools in Seri Kembangan and Kajang attended the full-day workshop at Nalanda Centre. We were honoured to have Sis. Khor Swee Moi, a dedicated volunteer teacher at Nalanda Free School, and "Guru Cemerlang (Kimia)" in 2010 (awarded by the Ministry of Education Malaysia) to conduct the course.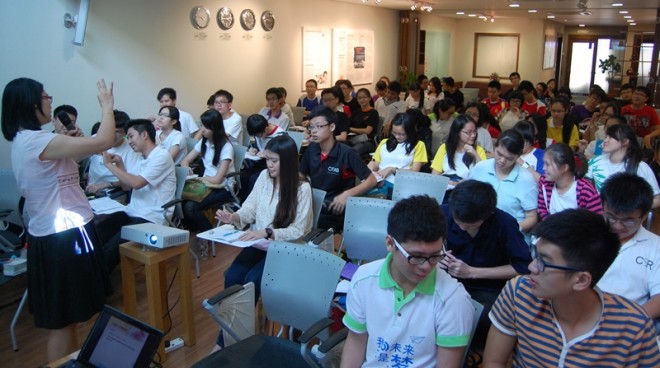 The seminar was interestingly designed with group activities and discussions to equip students with a thorough picture of Chemistry. Sis. Khor's unique approach to the subject astounded the participants who were all ears throughout the workshop. The use of videos on laboratory experiments was impactful and we got to view Chemistry in a whole new perspective.
Sis. Khor taught us not just answering techniques but also study tips and life lessons. Thanks to our 'Guru Cemerlang' Sis. Khor Swee Moi, organiser Sis. Nandini, and Nalanda Free School. At the end of the seven-hour seminar, we left the Centre highly motivated and all set to face our big battle ahead – SPM!
Article contributed by Lim Jie Sheng, Form 5, a student of Nalanda Dharma School. | Photographs by Gan Jia Cheng.