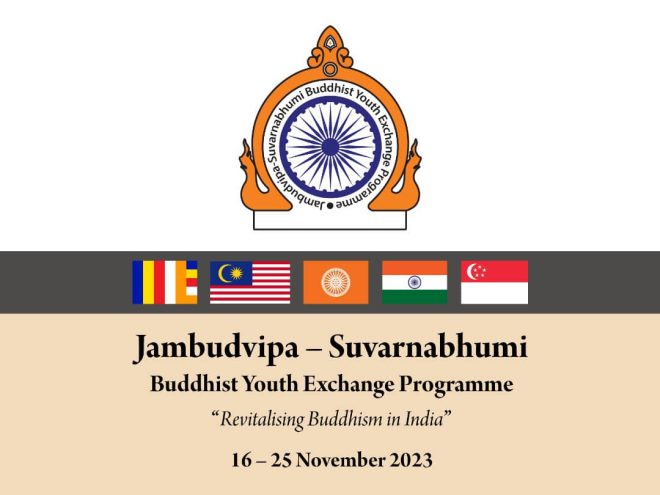 From 16-25 November 2023, Nalanda Buddhist Society will host the 2nd Jambudvipa-Suvarnabhumi Buddhist Youth Exchange Programme in conjunction with the Society's 20th Anniversary celebrations.  Nalanda undertook this important project in partnership with several Buddhist organisations in India as part of our long-term vision to propagate Buddha-Dhamma in its land of origin, and to revitalize the proper learning and practice of Buddhism there.
The "Leaders' Training Programme" will begin on Thursday, 16 November.  Ten specially selected youth leaders from Ladakh, India will participate in 10 days of training sessions, which include workshops on enhancing leadership capabilities; skills to organise activities; and effective communication with the public.  The youth leaders will also be guided in proper Dhamma studies by Nalanda Institute lecturers and learn meditation too.
We hope the visiting youth leaders will be inspired by the rich heritage and culture of Buddhism and return to India with much zeal to practise and propagate Buddha-Dhamma in their motherland.
We invite you to support the programme with any amount of contributions, which can be made at Nalanda Centre Sri Serdang, or via bank transfer to :
"NALANDA BUDDHIST SOCIETY" –
Maybank account number 5121-4703-9185.
Kindly inform Nalanda office at 03-8938-1500, or e-mail to info@nalanda.org.my after you have transferred your donations.  Thank you for your support!  May this wholesome endeavour bear great fruit for the future of Buddhism. May the Buddha-Sasana long endure!