22 April is celebrated as 'Earth Day' in more than 170 countries with meaningful activities to promote environmental awareness and responsibility.  Nalandian volunteers marked the special occasion by planting trees at the site of Wisdom Park in Hulu Selangor.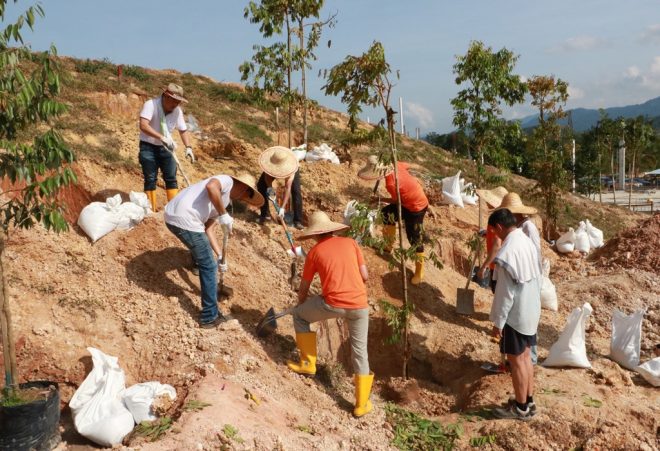 The first tree to be planted was a 'Mesua ferrea' or 'Penaga' tree in Malay.  It is a native tree commonly found in Malaysian forests.  It is also the national tree of Sri Lanka, where it is called 'Nā' (නා).  'Nā' is significant to Theravāda Buddhists as they regard it as the 'Bodhi (Enlightenment) Tree' of Buddha Sobhita.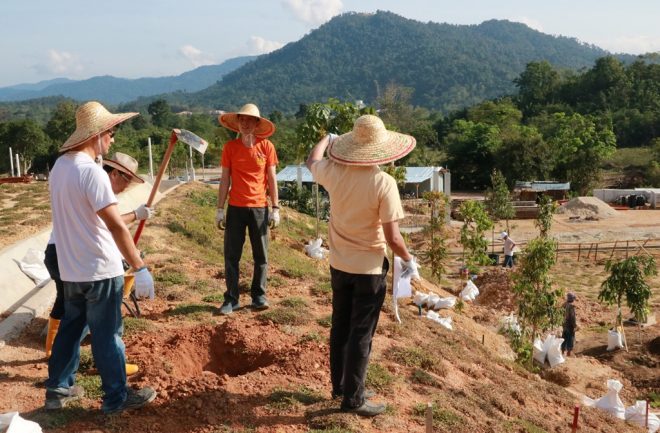 Besides the 'Nā', three other species of trees were planted in this first batch of 30 saplings.  'Tree-planting Day' will henceforth be organised every two months at Wisdom Park as an effort to return the former plantation land back to a sustainable state of natural environment.
We would like to thank the sponsor of this first batch of trees Bro. Alex Toong, our landscape architect Sis. LeAnn, members of Wisdom Park Development Committee, and Nalandian volunteers for a meaningful celebration of 'Earth Day' 2018 by greening the environment!  Sadhu anumodana.