A Mass Food Offering for the public will be held on Wesak Buddha Day, 24 May, from 5.30pm to 6.30pm.  Every year, devotees bring along food to share and serve the public out of generosity and humility.  We rejoice in knowing that many who received food years ago are now offering food to the public in return!  Sharing blessings and working together in harmony, this mass food offering is also a wonderful opportunity to cultivate ourselves spiritually.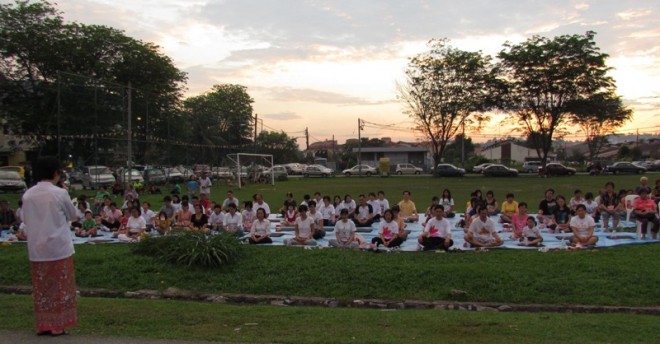 As dusk begins to set in, we have the Metta Bhāvanā (loving-kindness meditation) to calm our minds and soothe our spirits.  Come and experience meditating under the full-moon of Wesak, and let the aura of loving-kindness spread to all around us.
Metta Bhāvanā begins at 7pm, after which devotees shall embark on the Wesak Heritage Procession at 7.30pm.  Come and be a part of this meaningful and extraordinary Buddhist celebration.  Experience the joy of Wesak at Nalanda!