Nalandians circumambulating the K Sri Dhammananda Memorial Stupa at Buddhist Maha Vihara, while chanting with faith and reverence.
Photographs by Gan Jia Cheng
18 March 2013 marks the 95th birth anniversary of Nalanda's late Spiritual Advisor, the Most Venerable Kirinde Sri Dhammananda Nayaka Thero. This day is also Nalanda Patron's Day, an annual event to commemorate and appreciate all our donors, benefactors and volunteers who have contributed tremendously to the growth of Nalanda over the years.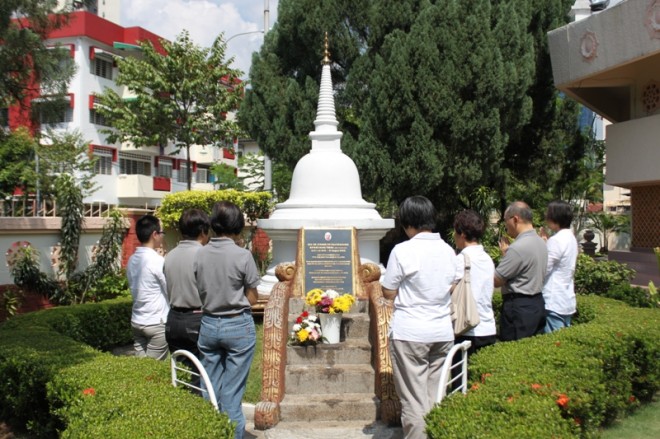 Dedicating merits to our late Spiritual Advisor Venerable K Sri Dhammananda. May he be ever peaceful.
Nalandians visited the Buddhist Maha Vihara in Brickfields this morning, and offered Sanghika Dana with faith and devotion. May the merits accrued lead all beings to freedom from suffering. May all be well and happy.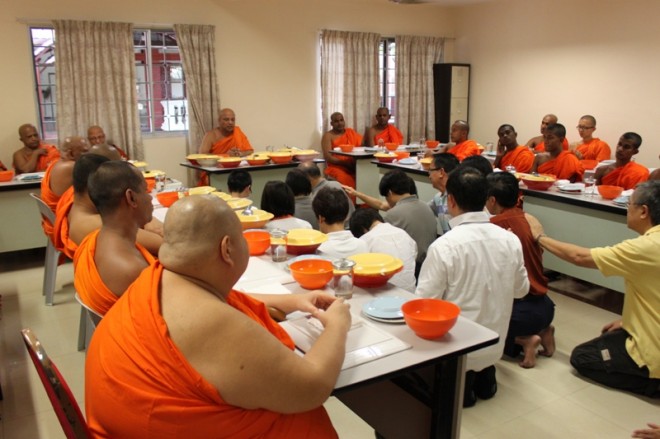 Nalandians and other devotees offering Sanghika Dana at the Buddhist Maha Vihara on this meaningful Nalanda Patron's Day. We dedicate this merit to all Nalanda benefactors, supporters, and volunteers. May all be well and happy.