On Saturday 16 June, Nalanda founder Bro.Tan, Chairman of Education Committee Achariya Vijaya, and several Nalanda members attended the funeral service for the late Datuk Kenny Chan at Seck Kia Eenh Temple, Melaka.
Bro.Tan conveyed the Buddhist community's deepest condolences to Datin Fern Loo and her family on the passing of Datuk Kenny.  Both he and Achariya Vijaya delivered eulogies at the service.  Bro.Tan praised the late Datuk Kenny for his deep commitment and vast contributions to the Buddha-Sāsana, as well as his loyalty in serving the temple.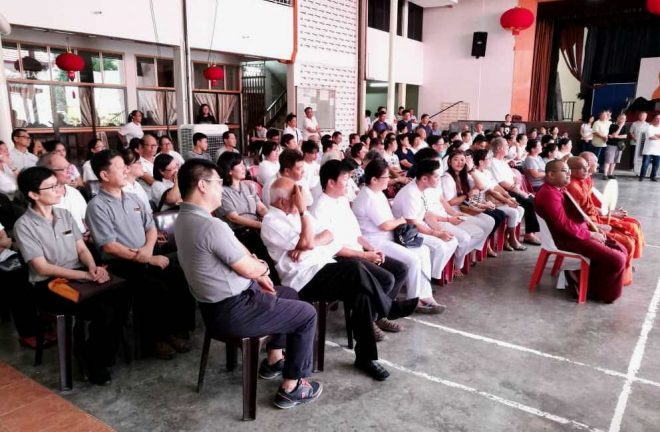 Many Seck Kia Eenh members and devotees attended the dignified and touching send-off for the late Buddhist stalwart.  We pray that Datuk Kenny will have favourable conditions for the continuation of his Dhamma-path from life to life.  Santī, Peace.