On 19 October 2016, Nalanda Centre was honoured to welcome Venerable Ayya Santinī, the Abbess of Vihāra Sanghamittā  from Indonesia, for a three-day visit.  During Ayya's short stay, devotees had the opportunity to offer her breakfast and lunch dāna.
Ayya Santinī said that she observed the admirable quality of gratitude among Nalandians – even from the givers of dāna.  The givers were humbled and grateful because their offerings had been accepted.  Such was the marvelous spiritual quality of devotees she met here.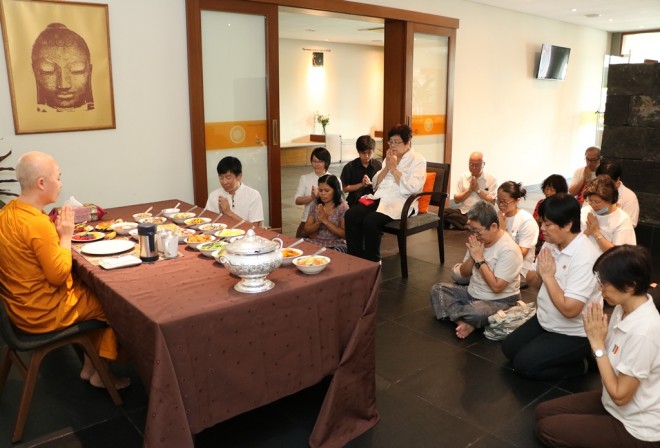 Ayya Santinī also reminded everyone not to keep straying off the path of Dhamma – going in many directions from brightness to darkness – which is tiring and a waste of time.  Instead, we should keep striving to go from states of brightness to brightness!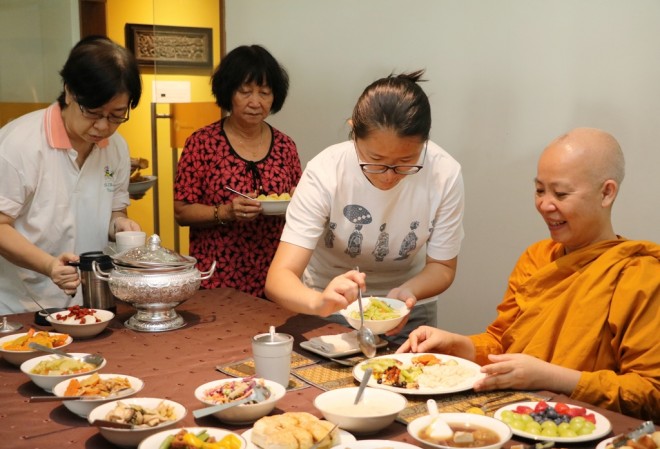 We thank Ayya Santinī for visiting Nalanda out of compassion, and for her always wise and timely advice.  We look forward to welcoming Ayya on her next trip to Malaysia.  Sadhu!