From 7 to 9 April, Persatuan Buddhist Universiti Malaya (PBUM) held a camp at Nalanda Centre on the history of Buddhism.  30 students gathered for three wholesome days to learn from Venerable Ji Chi the development of Buddhism throughout the past 2,500 years – from its emergence in ancient India to how it evolved into three main traditions of Theravada, Mahayana, and Vajrayana, today.
The camp was truly engaging as there were many group discussions, presentations, and talks. Ven. Bhikshuni Ji Chi however added meditation sessions throughout the three days to achieve a finer balance between intellectual stimulation and mental calmness.
Ven. Ji Chi remarked that learning the history of Buddhism is very important in developing strong conviction and understanding of Dhamma.  This is because tracing the roots of the teaching helps us to appreciate it, to be inspired, and grateful for the efforts of those who preserved and propagated it.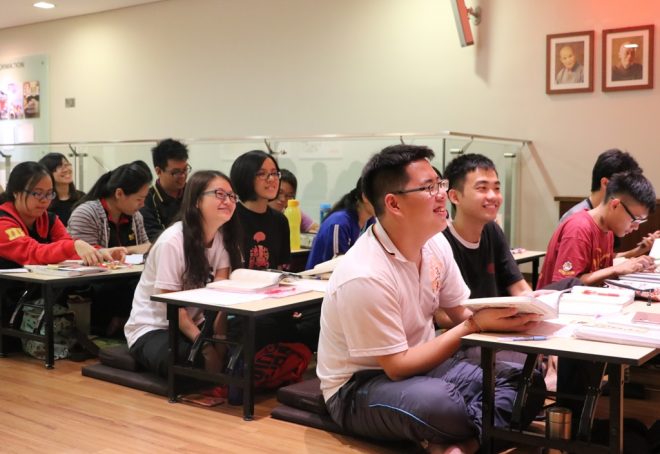 We thank PBUM for choosing to organise their camp at Nalanda Centre, and for giving us the opportunity to assist in their Dhamma-learning activities.  We wish them more fruitful learning and practice in future.  Sadhu anumodana.