Many more people are still buried under collapsed buildings and thick layers of mud. Rescue workers are struggling against time to save trapped victims by digging through the rubble. Let us pray that they succeed in saving as many lives as possible.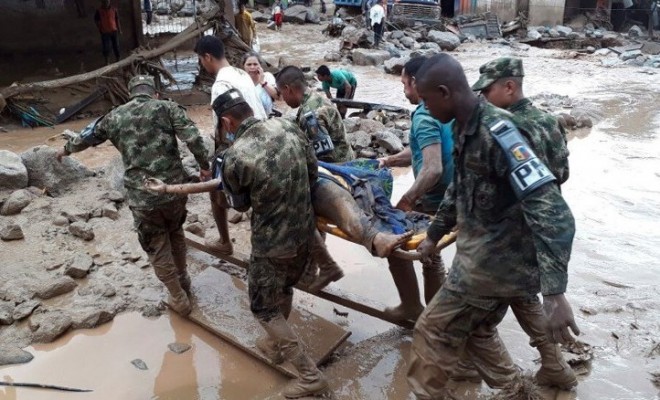 Please spare thoughts of loving-kindness to the families who lost their loved ones in the tragedy. May the missing victims be recovered soonest, and may the fallen ones rest in Peace.
Torrential rains that hit southern Colombia triggered a devastating mudslide in the city of Mocoa in the early hours of Friday 31 March, killing at least 250 people.  The majority of victims were soundly asleep at home when the tragedy occurred.