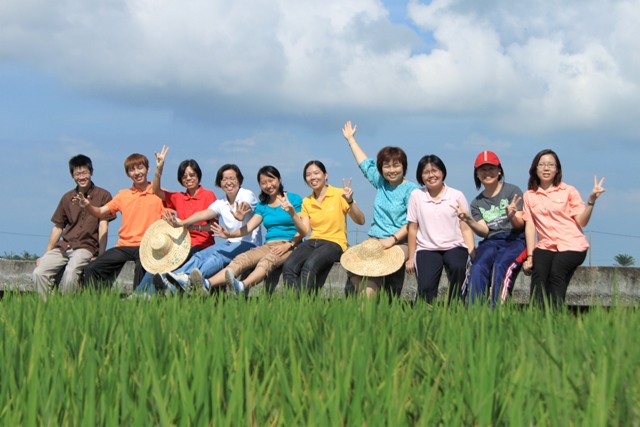 The world is our classroom! Vibrant and gleeful are the Nalanda Dharma School facilitators.
As the end of the year approaches, a retreat was held from 13 – 15 November for Nalanda Dharma School facilitators.  The aim of this annual retreat is for the School's facilitators to evaluate the progress of Nalanda Dharma School (NDS) in 2012, and develop the plan for 2013.
The five colours in the Buddhist Flag signify compassion, the Middle Path, blessings, purity, wisdom and realisation.
In the 3-day-2-night stay at Sekinchan and Kuala Selangor, the team practised morning and evening meditation daily.   Through self and group reflections, speaking heart to heart, the facilitators recalled personal experiences of their voluntary service for the Dhamma, and openly shared their aspirations.  There were tears of joy, and many memorable touching moments.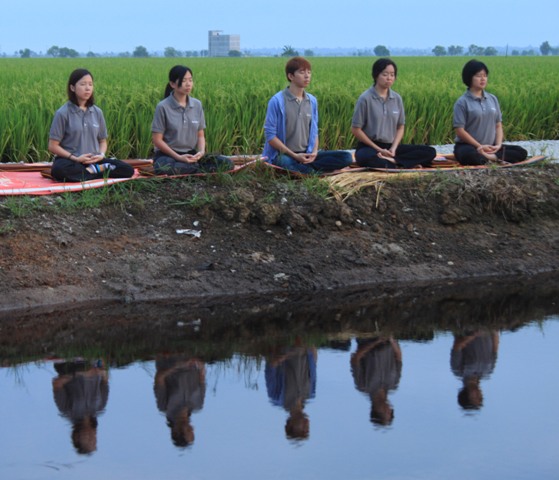 Morning meditation at sunrise, being close to nature
Strengthening the team bonding and spirit of fellowship, there were fun photography sessions and visits to local attractions.  The retreat was concluded fruitfully with everyone recharged, having greater clarity and looking forward to a great year ahead!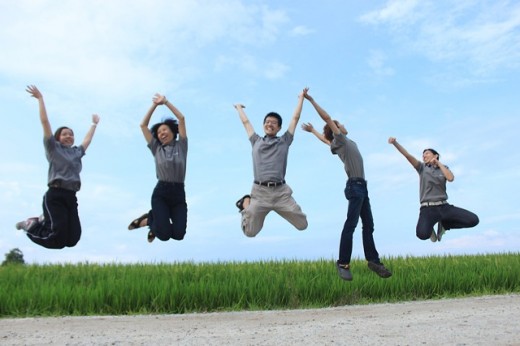 Fly, fly, fly…!!  We are reaching for the sky!
Sparkles of joy in wonderful comradeship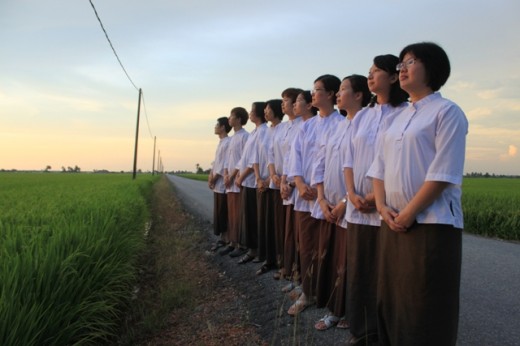 With the sun setting over the Sekinchan paddy fields in the background, the NDS facilitators are facing forward, fuelled with new hope for the future.