18 – 19 February 2012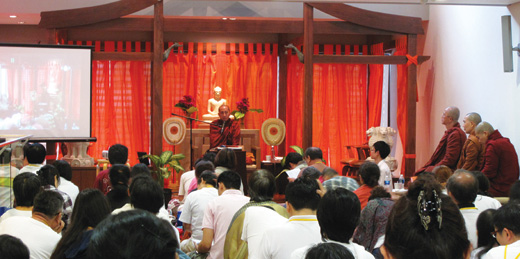 To commemorate 2600 years of Buddhism in 2011-2012, Nalanda Institute is offering a series of courses to introduce various Nikāyas of the Pāli Tipitakā.
After receiving very positive response for the previous Dhammacakkappavattana Sutta and Anattalakkhana Sutta Study Workshops, Nalanda Institute is again honoured to have Venerable Aggacitta for another important workshop on the Satipatthāna Sutta – the Discourse on the Establishments of Mindfulness, from Majjhima Nikāya, Sutta No. 10.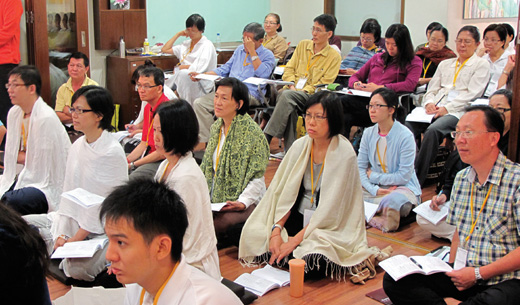 Part One of the Workshop held from 18 – 19 February successfully drew an overwhelming response of 120 participants from several states, with some travelling from as far as Penang and Johor. Three other venerables from Taiping and Indonesia also took part in this Workshop.
During the Course, Venerable Aggacitta explained the significance and background of the Sutta, reviewed its overall structure, and covered the three main sections on 1. Contemplation of the Body (Kāyānupassanā); 2. Contemplation of Feelings (Vedanānupassanā); and 3. Contemplation of Mind (Cittānupassanā). Besides the Venerable's lecture, there were group discussions, presentations, and guided meditation sessions.
At the end of this weekend Workshop, participants were happy with the outcome of their learning – they enjoyed and gained new experience, and look forward to Part Two of the Course, which will take place on 24 – 25 March 2012.