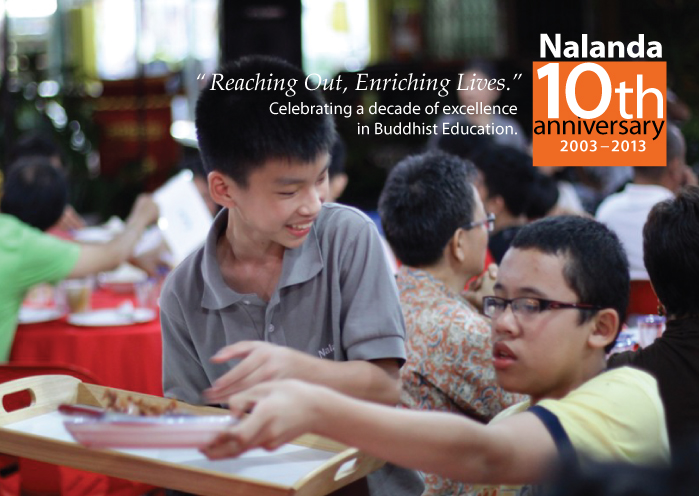 Nalanda's 10th Anniversary – 1 May 2013
Celebrating a decade of excellence in Buddhist Education.
'SERVICE' is one of the 8 Core Values at Nalanda. Nalandians are reminded "to live not just for ourselves, but for the welfare of others as well ". Doing the needful and being altruistic in rendering services to the world is an essential quality for spiritual development.