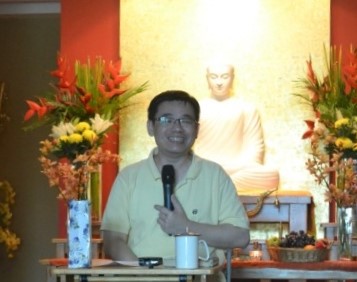 "A man of little learning grows old like an ox.  He grows only in bulk, but his wisdom grows not."
Dhammapada Verse 152
The topic of today's (13 May) Service Sunday Dhamma talk was, "A Buddhist Reflects on Learning".  Dr. Phang spoke on how one ought to approach learning – with an open mind like that of a beginner's – free from preconceptual ideas and willing to explore.  When we learn something new, we should also be happy to share it with others and spread the benefits. Rejoice when other people learn from our learnings!
In conjunction with Mother's Day today, Nalanda also hosted a simple but sweet celebration to show gratitude and appreciation to all mothers.
"Happy Mother's Day", from all of us at Nalanda!