Report by Samantha Beech & Spencer Feingold.
CNN reported on 29 May that at least 151 people have been killed and 111 are missing (please read the latest updates at the bottom of this article) due to floodings from monsoon rains across southwestern portions of Sri Lanka, according to the country's Ministry of Disaster Management.  The severe weather has also displaced nearly half a million people, and triggered landslides throughout the country.
Sri Lanka's Ministry of Foreign Affairs activated its Emergency Response Unit and called on the United Nations' International Search and Rescue Advisory Group, as well as requested neighbouring countries, to help in the recovery effort.
"We have a problem of limited resources to cope with the situation," Sri Lankan Foreign Minister Ravi Karunanayake said.  "Hence we have made many appeals."  He said he expected two ships full of relief supplies to arrive over the weekend from India to help meet the need.  Among the districts most affected was Ratnapura, about 60 miles southeast of Colombo, the nation's capital.
Video images from Sri Lankan news showed people in streets wading through water that was shoulder-deep in some places.  Others showed earthmoving equipment clearing mounds of dirt in areas where landslides had blocked roads.  The monsoon rains are the worst to hit Sri Lanka since 2003. They come after two months of drought, which had grown severe enough to warrant aid from the World Food Programme.
Please spare thoughts of loving-kindness to the families who lost their loved ones in the tragedy.  May the missing victims be found soonest, and may the fallen ones rest in Peace.  We pray that Sri Lankans will stay strong through this testing period, and recover fully from this calamity.
Please help Sri Lanka recover
Updated on 30 May, 10.00 am.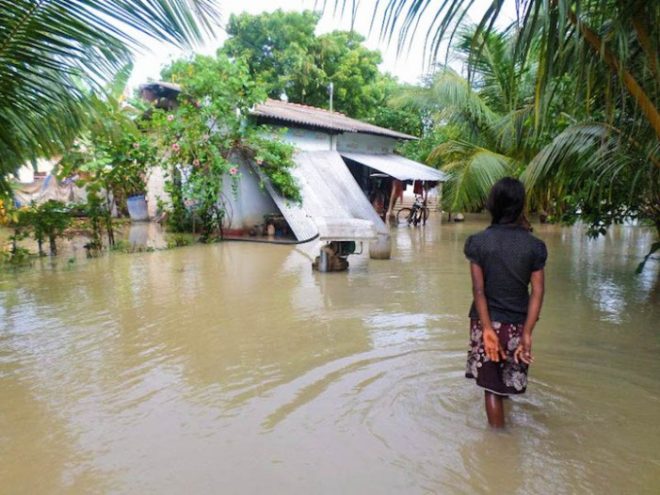 The devastating floods which hit Sri Lanka very hard this week caused widespread damages to infrastructure, homes, and temples.  The death toll stands at more than 287 now, and still rising.  Hundreds are missing, and up to 500,000 people have been displaced and in need of basic aid.
Nalanda has set up a fund to help with relief and recovery work in Sri Lanka.  The public who wants to help communities recover from this critical disaster can transfer your donations through "Nalanda Buddhist Society", Maybank account 5121-4703-9185.
Let us lend our compassionate hands in times of need.  Thank you and mettā.