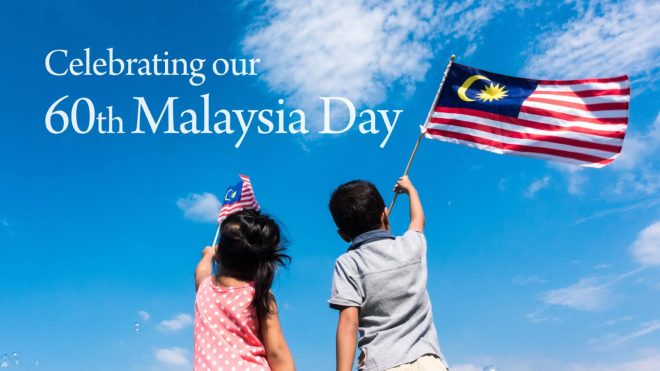 60 years ago, the peoples of Malaya and the former British colonies of North Borneo (Sabah), Sarawak and Singapore decided to form a federation of 14 states and territories under a federal government based in Kuala Lumpur.  On 16 September 1963, a country named 'Malaysia' was born of that aspiration.  In August 1965, Singapore left the federation to become an independent republic.  The other 13 states have continued to persevere as a nation until today.
The wisdom of our founding fathers and its constitution had vested our citizens with inalienable rights and freedom to live according to their religion, tradition and culture.  This diversity which is not only respected but preserved, contributes to Malaysia's uniqueness and strength.  It is therefore, all of our responsibility as Malaysians to embed and uphold "Segulai Sejalai" (an Iban phrase), meaning 'together in unity' for the benefit of everyone in the society and for the progress of our beloved country.
On this significant milestone of the 60th 'Malaysia Day', we give thanks to being able to live harmoniously alongside fellow citizens of different ethnicities and cultures. Let us continue to find strength in diversity so that we may further develop our nation to greater heights.  "Dirgahayu Malaysia"!