A tragic air-crash took place earlier this afternoon in the suburbs of Karachi, the largest city in Pakistan.  An Airbus-320 belonging to Pakistan International Airlines was flying from Lahore to Karachi when it crashed while attempting to land.  The carrier reported that flight PK8303 was carrying 91 passengers and 8 crew members.  Miraculously, two of the passengers survived, but at least 97 other people have been confirmed killed.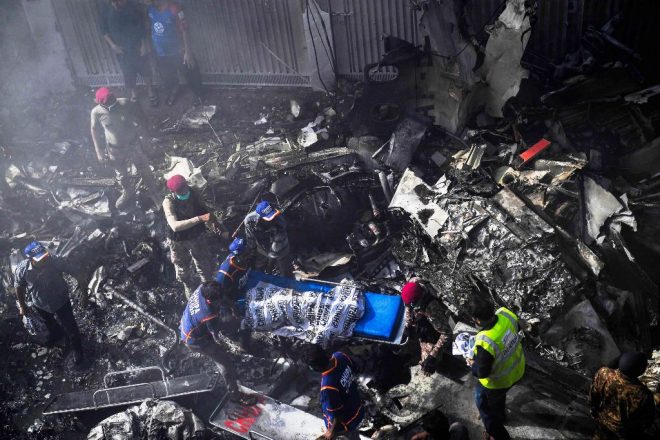 The horrific scene of the crash with charred remains of the aircraft and houses.
Pakistan has only allowed commercial flights to resume in the last few days following a long period of lock-down due to Covid-19 pandemic.  This latest crash comes as Pakistanis across the country are preparing to celebrate the end of Ramadhan and the beginning of Muslim holiday Eid al-Fitr, with many people travelling back to their homes in cities and villages.
Nalanda members offer our deepest condolences to the families and loved ones of the casualties.  We empathize with your loss and grief here in Malaysia.  Let us offer prayers for the victims of this tragedy; may those who perished rest in Peace.  May we find tranquility in the midst of all such uncertainties in life.