On Saturday, 24 November 2012, Buddhists from all over Malaysia gathered at BMSM Samadhi Vihara, Shah Alam to chant and radiate metta (loving-kindness) for world peace, stability and harmony.  Organised by Aloka Foundation and Buddhist Missionary Society Malaysia (BMSM), this round-the-clock metta event was highlighted with a special "Illuminating the World with Metta" Lights Offering ceremony, symbolically illuminating the world with loving-kindness.
Venerable Mahinda leading the metta meditation before the Lights Offering ceremony.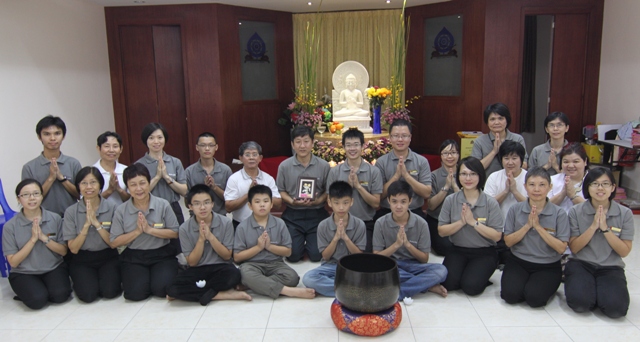 A team of Nalandians participated in the relay-chanting on Saturday night and united with fellow Buddhist devotees to spread peace, goodwill and unconditional love.