The Wisdom Park Development Committee (WPDC) held its 33rd meeting yesterday afternoon in Sri Serdang.  Since its formation and inaugural meet in October 2015, the Committee has not missed a single monthly meeting to discuss and plan the creation of the campus.
Today's meeting was made more significant as the project leaders formally signed the tender contract for Wisdom Park's construction.  Nalanda WPDC Liaison Officer Bro. Louis Chan signed on behalf of the Society, witnessed by President Sis. Evelyn Chow and other EXCO Members.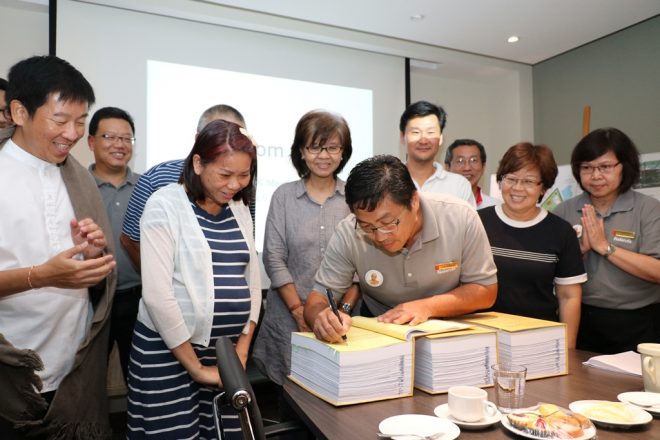 Earthworks and building works are going on in earnest at the project site in Hulu Selangor.  Work under Package 1A is almost 21% completed as of 2 May 2018.  We pray that the facilities can be completed on schedule for the first educational programmes to be run there this December.  Sadhu anumodana!
For more information on Wisdom Park, log on to www.wisdompark.org
or visit its Facebook page at www.facebook.com/wisdompark.malaysia