Tomorrow is the day!  Close to 2,000 people will gather for Nalanda e-Run 2017 in Taman Sri Serdang on Sunday, 16 April to help raise funds for community education.  We are happy and grateful to receive participants from all over Malaysia – from as far as Kedah, Penang, Johor, Kelantan, and Terengganu.  There will also be a strong presence of our Singaporean friends.  Welcome all, 'Svagatam'!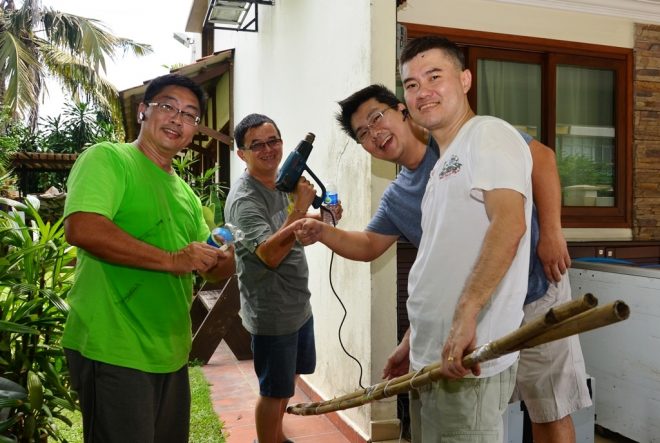 Since this morning, volunteers have been completing preparations to welcome the expected crowd.  The stage is set for a fun-filled event for your family and friends.
Participants are reminded to come in official e-Run t-shirts with race-bibs properly pinned.  Please arrive by 6.30am at Nalanda Centre soccer field.  There will be an aerobics session at 6.45am to warm us up.  Flag-offs are scheduled progressively from 7am onwards.  We look forward to seeing everyone early tomorrow for this great "run for community education"!