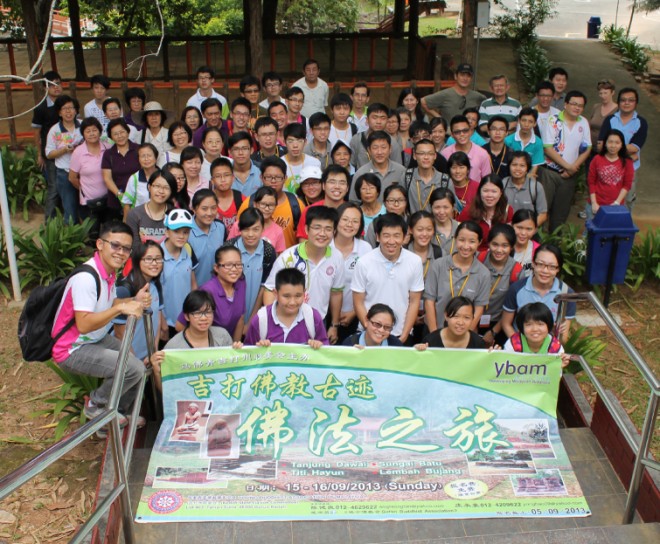 90 youths and devotees had an enlightening tour to Bujang Valley on 15 September 2013, under the guidance of Bro. H S Tan.  Our one-day trip covered several archaeologically important sites such as Sungai Batu, Merbok, and Semeling, located in Kuala Muda district of Kedah.
Bro. Tan's expertise in local history and geography was truly amazing and totally mesmerizing as we listened to his detailed narrative of Srivijaya and many other ancient Southeast Asian kingdoms.
Besides historical sites, our group also visited the fishing village of Tanjung Dawai for a very relaxing afternoon tea.  Our picnic lunch at Bujang Valley Museum and hawker-centre dinner in Sungai Petani were equally wonderful!  Apart from the gain in knowledge, we also got to know many new friends from Kedah and elsewhere, thus strengthening our Buddhist fellowship.  This was simply an amazing trip for Nalanda youths!