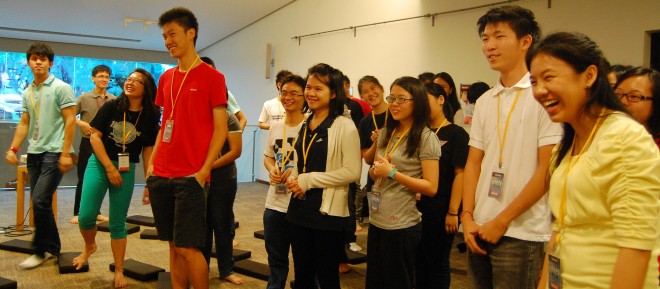 Article and photograph by Lim Sumana
For the past few weeks, Nalanda Youths have been busy preparing for the start of Fellowship Undergraduate Network (F.U.N.) gatherings. That day had finally arrived – 16 November was our first session of F.U.N. at Nalanda Centre, Sri Serdang. The programme saw participants from various institutions coming together in the spirit of learning and fellowship.
Through the Dhamma sharing by Sis. Sunanda, we learned about the importance of reflection and Right Views in our quest to answer "Who am I ?"  Our activities were also structured to highlight the importance of communication skills in a leader.  It was indeed an 'energizing' evening in fostering new friendship, learning, and wholesome FUN for all of us!