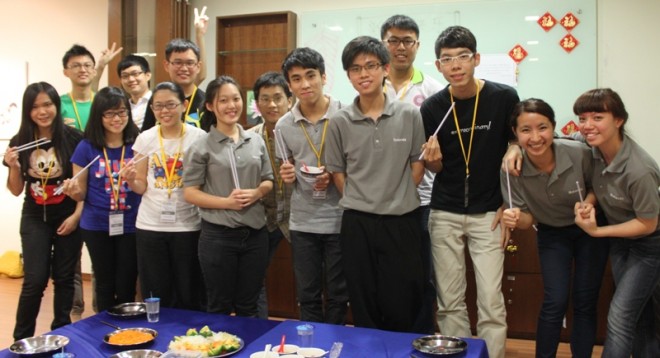 The FUN is back! On 23 February, Nalanda Youth Centre conducted the fifth session of Fellowship Undergraduate Night.  It was a wonderful reunion for the youths especially with the spirit of Chinese New Year still lingering.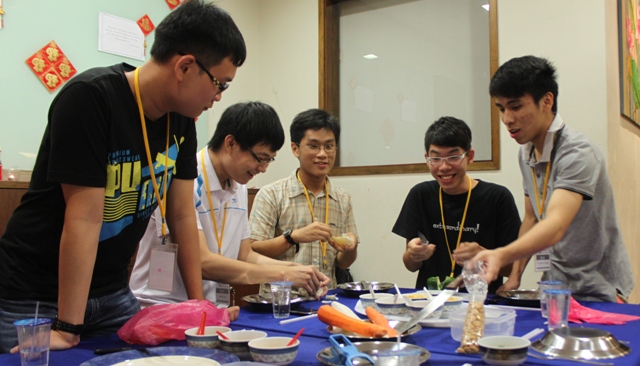 "How should we cut these ingredients?" The youths having fun in getting creative together.
The night was enriched by the making of creative and unique "Yee Sang".  While letting their creative juices flow, the youths were also mindful of working together in a harmonious way.  On promoting samaggi (harmony), Bro. Aggavamsa reminded the youths that in every relationship, everyone has his or her own role to play.  To have peaceful and balanced relationships, we should play our roles appropriately and responsibly.
Bro. Aggavamsa sharing about the Four Brahma Vihara (loving-kindness, compassion, sympathetic joy and equanimity).