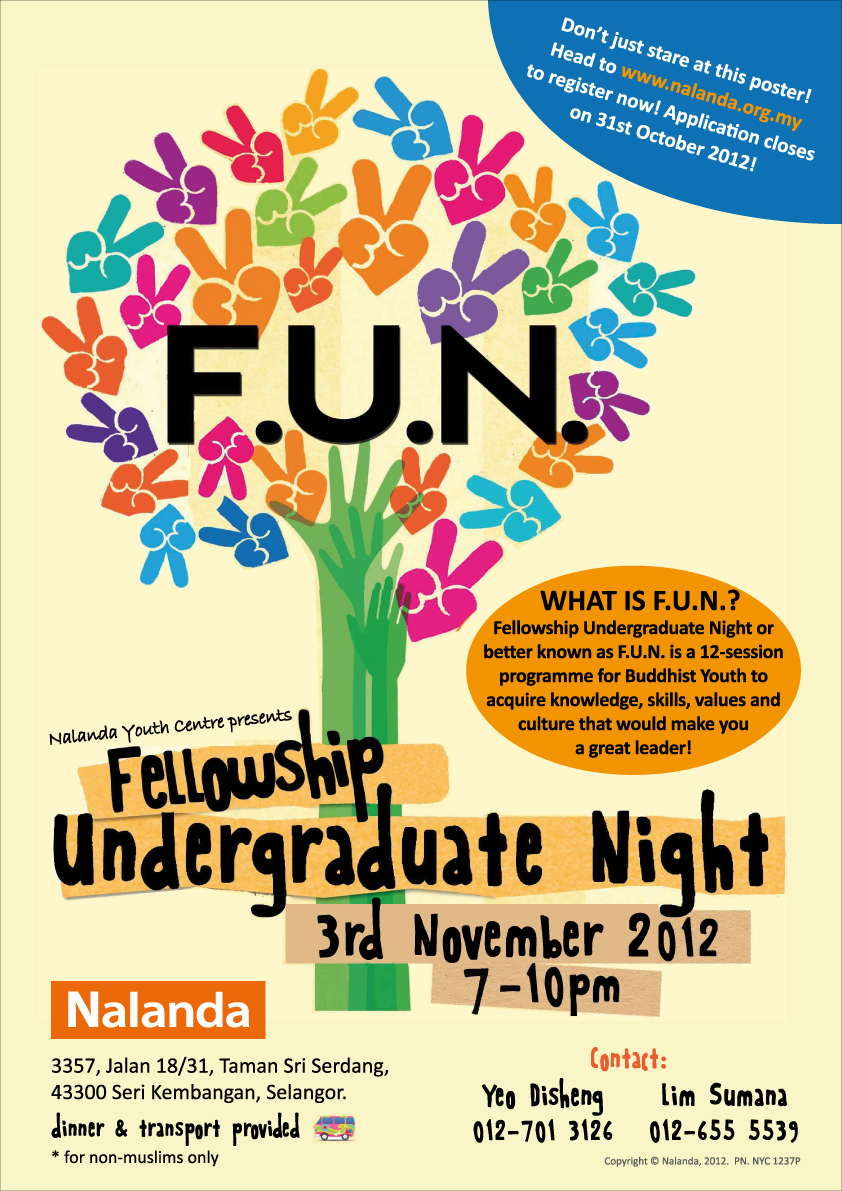 Do you wish to build your network of friends and meet other Buddhist youth? How about developing the necessary skills that would help you in any leadership role; be it leading a small group or heading a society? If this is what you are looking for, then Fellowship Undergraduate Night (F.U.N.) is for you!
This 12-session programme begins on 3 November 2012 and is open to university and college students aged 18-22.  Participants would be given the training to acquire knowledge, skills, and values, and be cultured to make them an effective leader.  This is a lively programme that encourages interaction, learning and laughter!
All enquiries can be directed to sumana@nalanda.org.my, or kindly contact Lim Sumana at 012-655 5539 or Yeo Disheng at 012-701 3126.  Registration closes on 31 October 2012, so do not hesitate, and start registering now!
Click here to download the Registration Form.