We are happy to report that construction of the proposed 'K. Sri Dhammananda Centre' continues to progress smoothly with only 32% of work remaining.  The Centre's interior is gradually being fitted out, and work has shifted to the exterior façade.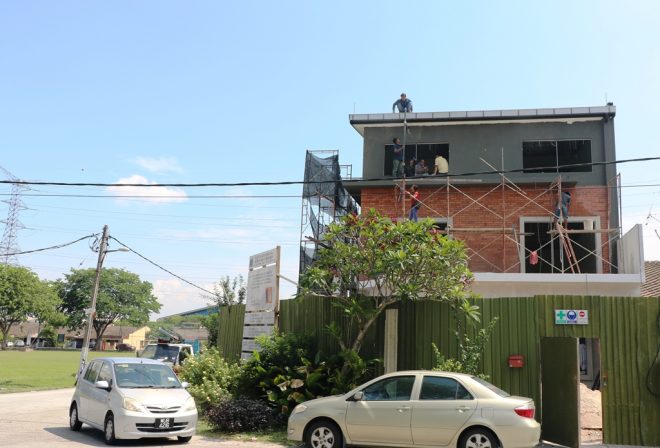 The Centre is on schedule for completion and will be operational by 31 August.  It will be officially opened later this year in conjunction with the birth centenary celebrations of Nalanda's late Spiritual Adviser – Venerable Dr. K. Sri Dhammananda Nāyaka Thero, after whom it is named.
The Centre will primarily be used to cater for more teenagers and children to attend Dhamma School.  Please help us build this Dhamma-learning facility to train future generations of Buddhist leaders and teachers.  Contribution can be made at Nalanda Centre Sri Serdang, or via bank transfer to:
"NALANDA BUDDHIST SOCIETY"
Maybank account number :  5121-4702-3622
Thank you very much for your kind support!  Sadhu anumodana.