The construction of Guest Lodge 01 at Wisdom Park is nearing completion, and it shall receive its first guests in a few weeks once the furnitures are installed.  This lodge measures 13,513 square feet, comprising a multi-purpose hall for 200 people and 6 bedrooms/dormitories with self-contained facilities.
We are also happy to announce that construction of the Administrative Centre and two more adjoining guest lodges have commenced on 11 February.  The new buildings will provide office space and accommodation for visitors, as well as bigger activity space.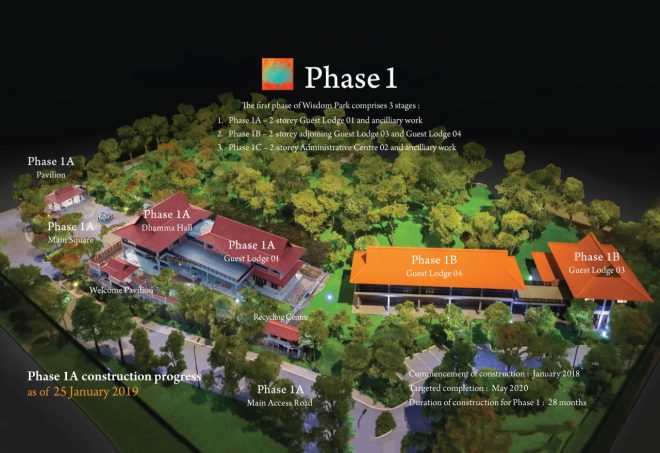 We invite you participate in building this important facility by sponsoring its construction cost at RM100 per square foot.  The total size of 4 buildings under construction now is 45,000 square feet.
Donations can be made at Nalanda Centre Sri Serdang, or via bank transfer to :
"Nalanda Buddhist Society"
Maybank account number : 5121-4702-3622
For more information, kindly visit Wisdom Park website at www.wisdompark.org.  Your vital support will greatly impact holistic education for the community.  Thank you!