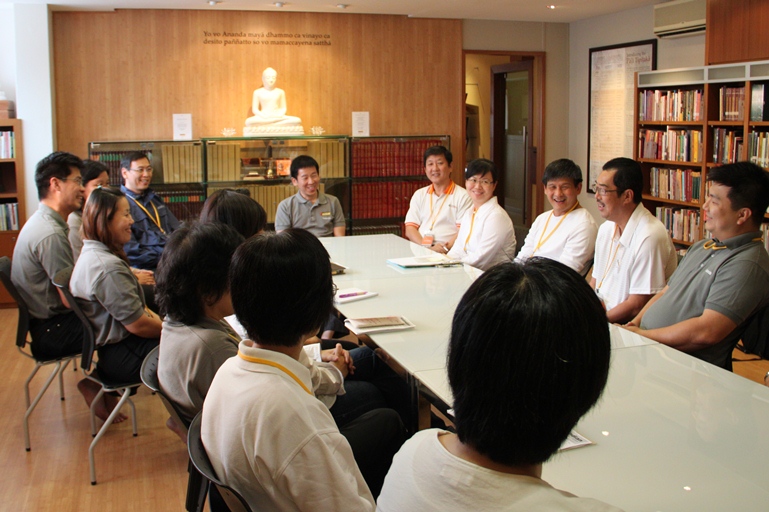 The first Nalanda Branch officers' meeting was briefly held on Saturday, 13 July at Nalanda Centre, Sri Serdang.  15 Nalanda officers from 3 branches – Kuala Lumpur, Johor Bahru, and Sungai Petani – met with Nalanda President Bro. Lee Kong Foo, Deputy President Bro. Lee Teck Beng, Secretary Sis. Buddhinī Tan, Treasurer Sis. May Wong, and (Acting) Branch Development Director Bro. Charlie Teng.
President Bro. Lee welcomed everyone's contribution and commitment to Nalanda's noble mission of providing holistic education and propagating the Buddha-Dhamma.  The 3 branch chairpersons – Bro. Yap (Johor Bahru), Bro. Khaw (Sungai Petani, and Bro. Eugene Yong (Kuala Lumpur) also took turns to express their thoughts and ideas.
Founder Bro. Tan also spoke to all officers on the need for discipline, patience and perseverance in carrying out Sasana work.  At the same time, we should continue to uphold the Buddhist ideals and culture, while continuing to develop our characters for the better.