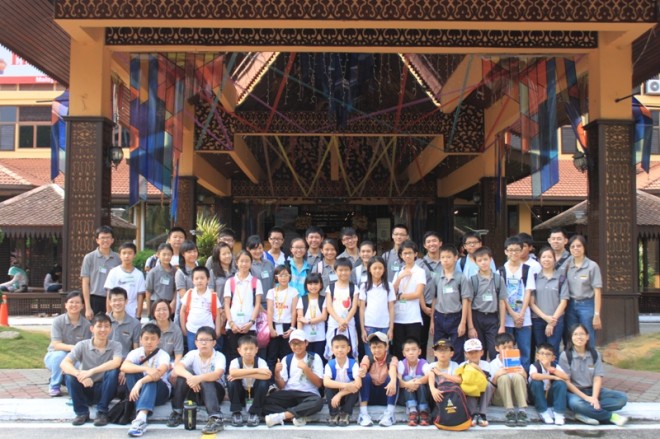 Group photograph at Kuala Lumpur Crafts Complex.
Education can take place beyond the classroom.  On 10 March, students of Nalanda Dharma School had an outing to the Kuala Lumpur Crafts Complex to broaden their horizons on the handicraft industry.  Apart from visiting the exhibitions, students were also given a chance to try their hands on making some simple crafts.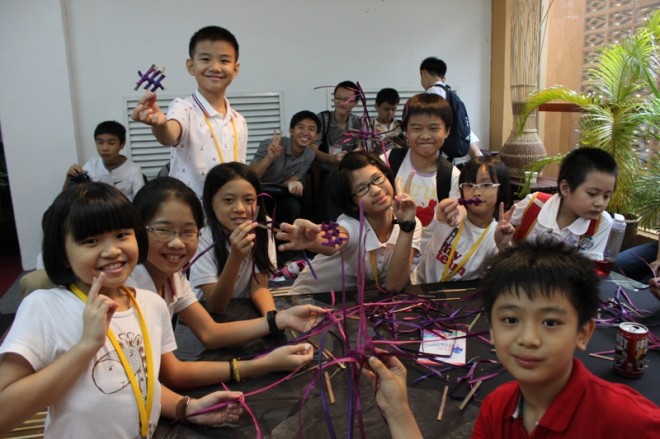 Hands on experience to learn how to make handicrafts.
On this one-day trip, the students also spent the afternoon in treasure hunting at Bukit Gasing. They worked together in groups and helped each other hiking across the terrain and hunting for clues.  Joyous faces were apparent as they successfully accomplished each task given to them.  Both facilitators and students had an enjoyable and meaningful time together.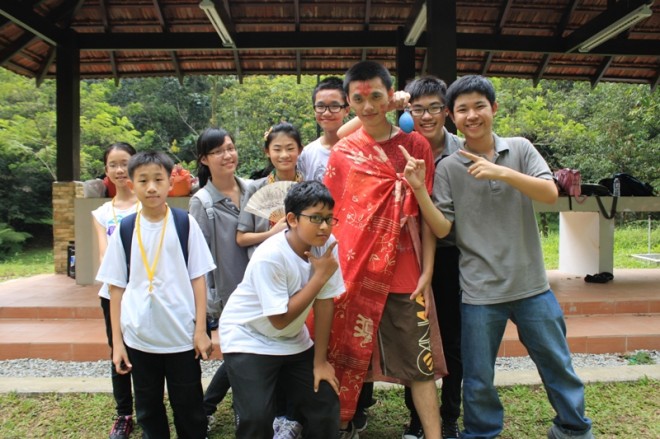 Treasure hunt to decorate the models.