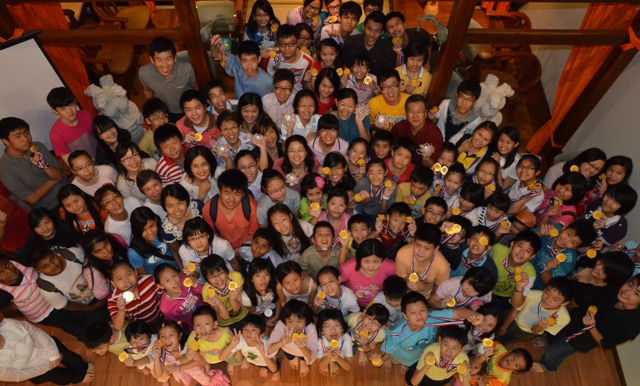 Established in June 2010, Nalanda Free School provides free academic tuition to needy Malaysian students aged 9 to 18.  With 42 volunteer tutors and an enrollment of 460 students, the Free School operates 30 classes in 2012 – 6 days a week at both Nalanda Centre in Serdang and NEO Centre in Happy Garden, Kuala Lumpur.
Nalanda Free School's Honours & Appreciation Day on 9 November was a merry and joyous occasion.  On this day, everyone came together to show their gratitude to the volunteer tutors, and to celebrate the students' success stories.  Four categories of awards were presented to students – the "Full Attendance Award", "Best Student Award", "Most Improved Student Award", and the "Most Enthusiastic Learner Award".  In total, 131 students were feted this year.
During the simple and meaningful ceremony, teachers and parents rejoiced in the children's growth and achievements.  The students in turn were immensely grateful for the selfless service and nurturing care by our volunteer tutors.  There were a few spontaneous and inspiring sharings by volunteer teachers and students.  It was truly a happy and motivating celebration of success!  Well done to all our students.  And thank you, teachers – the jewels of Nalanda!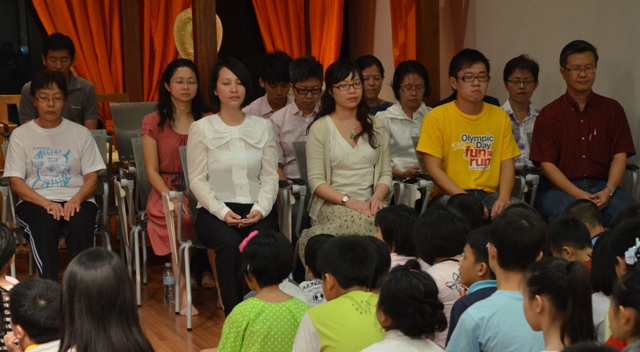 Teachers and students composing their minds with Loving-kindness meditation.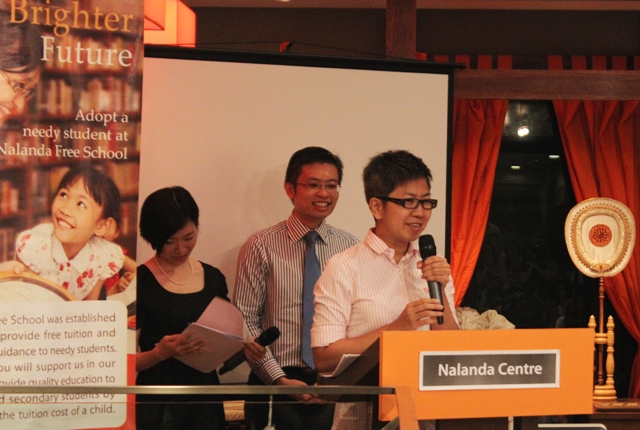 Volunteer teacher Ethel Cheah, encouraging the students to continue progressing in their learning.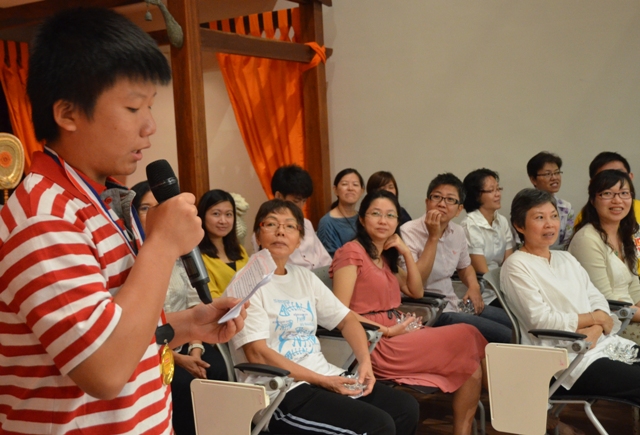 Recipient of the Most Improved Student Award, Eugene Tai, a Form One student, expressing his appreciation to Nalanda and the teachers.