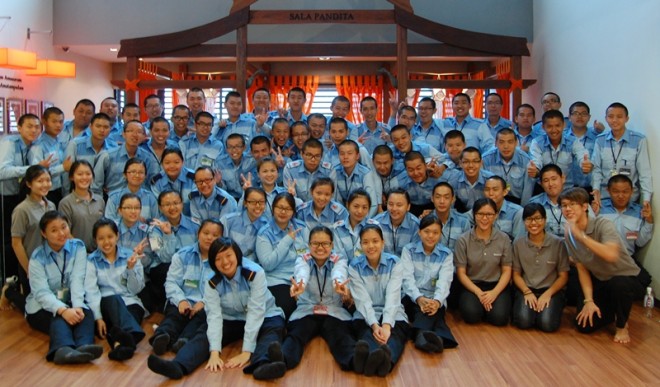 1 September 2013 saw the commencement of Service Sunday organised by Nalanda Youth Centre for the third batch of National Service (NS) trainees this year.  The 64 trainees, which are from the Semenyih NS Camp, will be hosted at Nalanda Centre every Sunday in September and October 2013, from 2pm to 5pm.
The first session was simply themed 'friendship', to understand the importance of having good friends.  The session was an interactive one which allowed the NS trainees and Nalandian youths to build rapport with each other, thus making it a day of good friendship.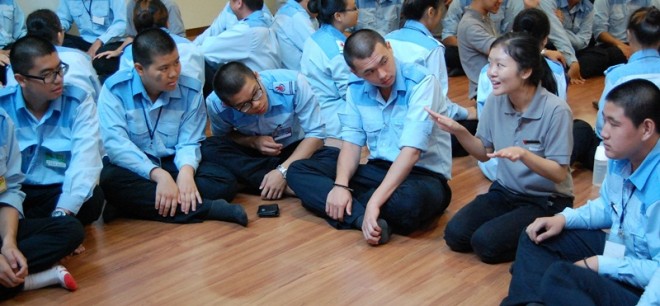 Nalanda Youth Leader Sis. Qi Hua explaining about the drama presentation
In the second session conducted on 8 September, the trainees had the opportunity to portray values of compassion, courage, respect, and faith in a drama presentation of their own.  It was a creative-learning day which the trainees thoroughly enjoyed and benefited from.  We wish all trainees a happy learning journey at Nalanda and continuous growth in their training!