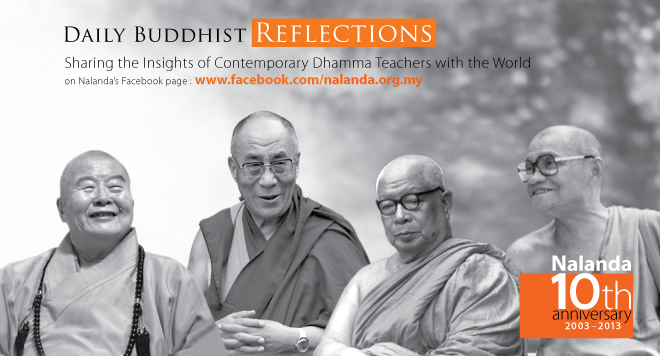 Counting down to Nalanda Buddhist Society's 10th Anniversary milestone on 1 May 2013, we are sharing with you the wisdom and insights of 10 contemporary Buddhist masters of our times!
Their teachings or short quotes will be posted onto Nalanda's Facebook page for your daily reflections.  Show your appreciation of the Dhamma by sharing these teachings with your family, friends, and the world.  "Like" it; "Share" it; or even "Comment" on it.  The gift of Dhamma is the highest gift!
Visit www.facebook.com/nalanda.org.my for your daily dose of priceless and ageless wisdom!