On Sunday 16 October, the Wisdom Park Development Committee (WPDC) celebrated its first year of establishment and operations.  The Committee is entrusted to conceptualise a "Master Development Plan" for Wisdom Park, reflecting its function as a national Buddhist education hub.
After 15 full-committee meetings, several site visits, and many sub-committee level discussions, WPDC has achieved much progress in developing the "Master Plan" and is ready to proceed with constructing the first building at Wisdom Park.
A special exhibition will be held at Nalanda Centre Sri Serdang for the community to know more about the project.  The exhibition includes aerial photographs and surveys of the proposed site.  The Wisdom Park exhibition opens this Sunday 27 November, at 11.30am.  All are welcome.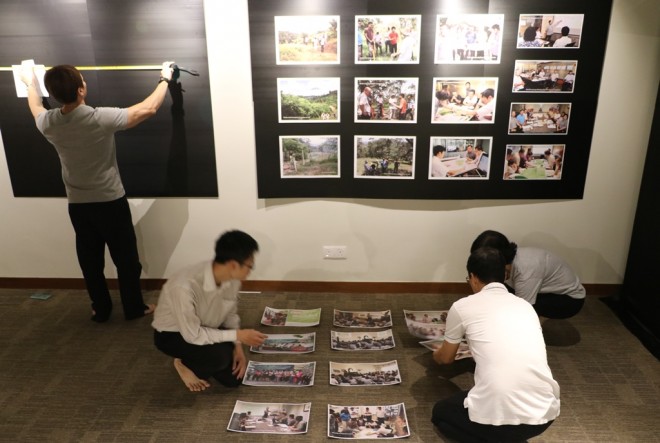 OPENING HOURS OF 'WISDOM PARK' EXHIBITION :
Saturdays and Sundays | 10.00 am – 6.00 pm | From 27 November 2016 to 26 February 2017.
Exhibition Hall, Level 3, Nalanda Centre.  Free admission.