On Sunday, 31 March, members of Buddhist Fellowship Indonesia and Buddhist Reborn visited and spent the day at Nalanda Centre in Sri Serdang. It was a full day of friendly discussions as we got to know each other better and exchanged information and ideas related to Buddhism.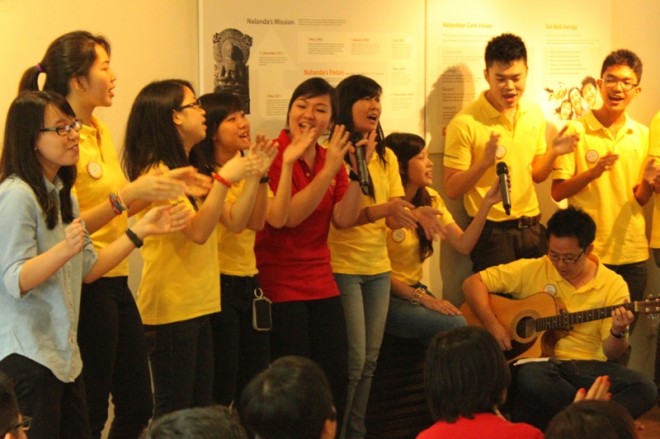 Everyone in high spirits during a lively sing-along session.
Sharing much laughter and singing along together to Buddhist songs, it was like one big family reuniting in the spirit of the Dhamma! Many thanks to Dr. Wong Yin Onn for making the introduction and helping to strengthen Buddhist ties between Malaysia and Indonesia!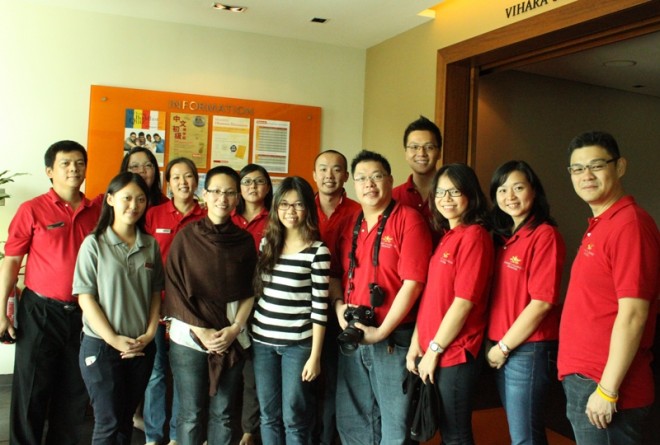 Sis. Nandini and members of Buddhist Fellowship Indonesia while on a building tour of Nalanda Centre.