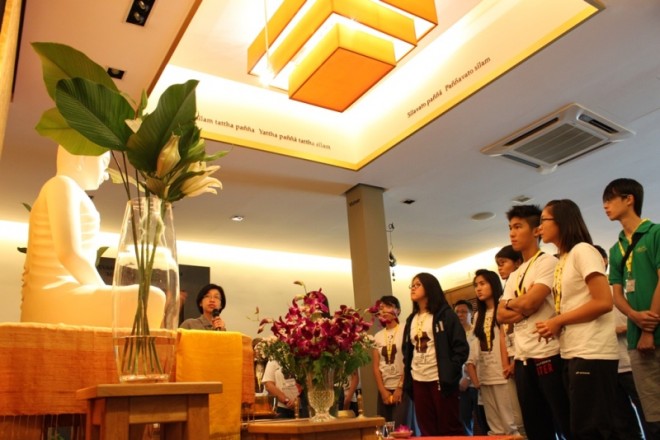 The Buddha image sits on a high platform in the middle of the Shrine hall, greeting all visitors to Nalanda with perfect equanimity and compassion.
On 16 March, members of Singapore Buddhist Fellowship (BF) arrived at Nalanda Centre to a warm welcome and hearty lunch. They were then guided on a tour of the building before proceeding to a "Meet-the-Author" session with Mr. Vijaya Samarawickrama.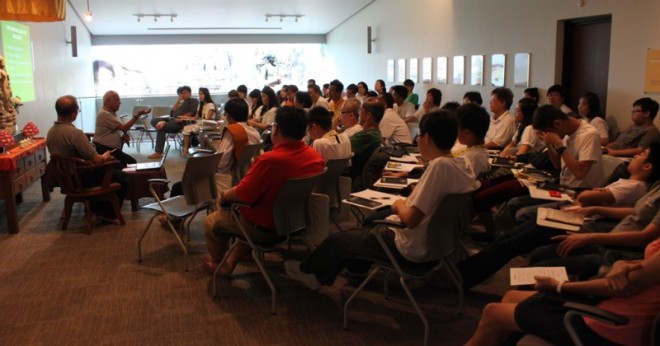 During the "Meet-the-Author" session, Mr. Vijaya Samarawickrama shared on the topic of "Spirituality".
During the afternoon tea break, Bro. Tan shared Dhamma teachings to the BF members. At night, Dr. Wong Yin Onn gave a Dhamma talk, educating the youths about the importance of making decisions wisely and taking responsibility for their choices.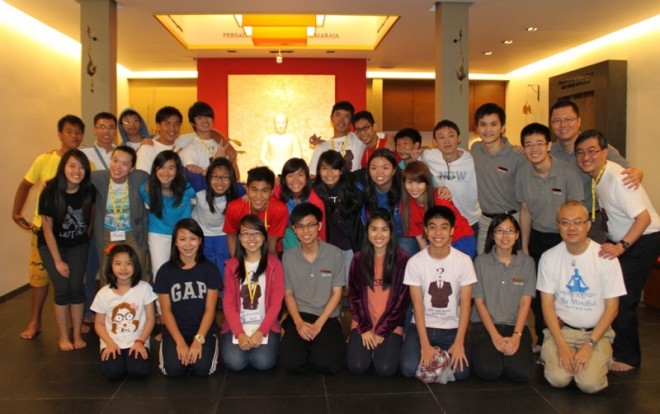 A group photo of Singaporean and Malaysian youths with Dr. Wong Yin Onn.
It was a day of learning and experiencing the Dhamma in new refreshing ways!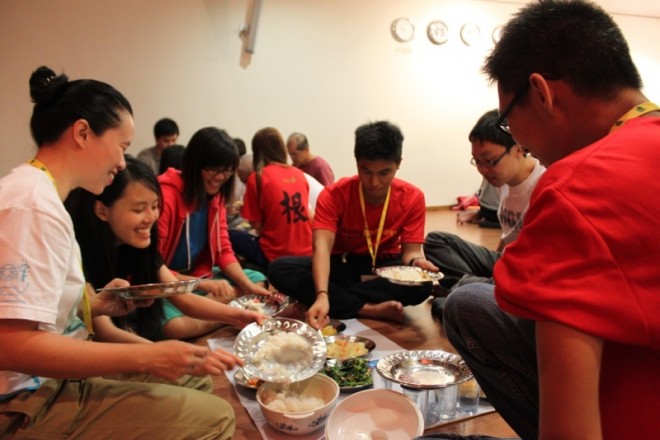 Youths enjoying a new experience of communal eating.