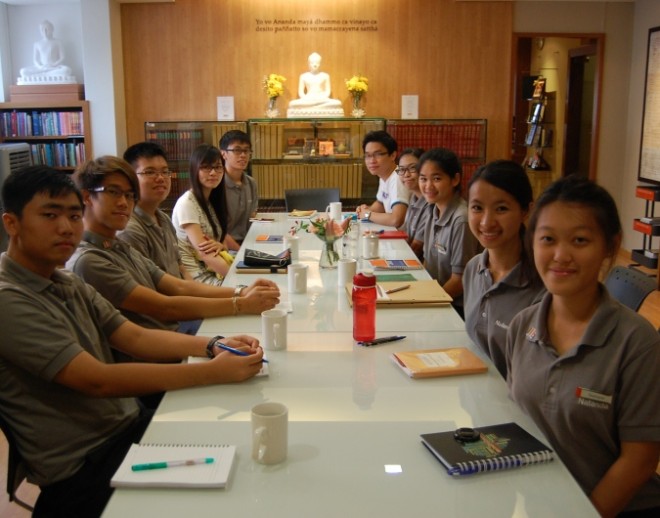 Buddhist youths full of zest and ready to learn!
On 22 September, Nalanda Youth Centre (NYC) had another session of 'Youth Service Sunday'. Held weekly from 9am – 12pm on Sundays, these sessions are specially tailored for the learning and development of Buddhist youths aged 18 – 25, and a natural continuation from Nalanda Dharma School.
Sis. Sunanda sharing on the significance of the 'Tipitaka', and the meaning of 'Dukkha'.
Sis Sunanda Ong, the NYC Advisor, brought the youths back to the basics of Dhamma to understand the First Noble Truth of "Dukkha" (unsatisfactoriness).  Exploring its meaning in depth, the youths also engaged in a group discussion after the sharing to clarify and clear any doubts they might have.
All youths are welcome to attend and participate in the Youth Service Sunday to discover the Dhamma together with dynamic and lively young companionship!