Nalanda Centre will again be a hive of activity towards this weekend as a galore of interesting programmes are on offer.  We cordially invite you and your loved ones to participate in the activities listed below.  For detailed information, please feel free to contact Nalanda Office at 03-8938-1500.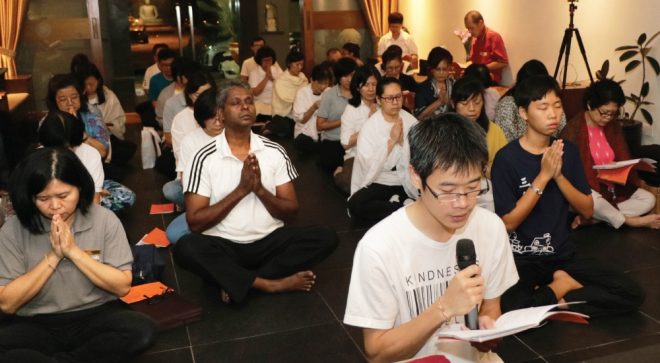 New-moon Uposatha Service 
On Friday 20 October, we will observe the new-moon Uposatha Day with an evening service starting at 8.00pm.  There will be Pāli chanting to bless devotees, meditation, and Dhamma sharing.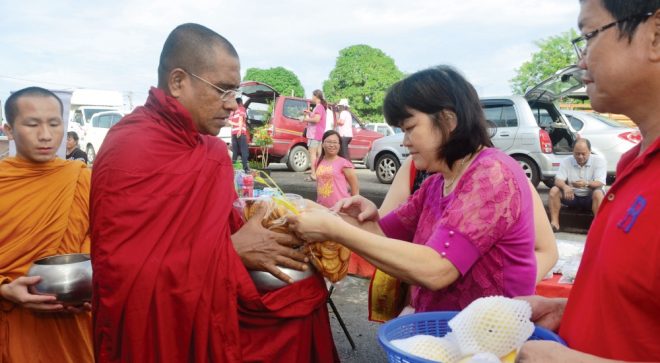 Pindacāra in Seri Kembangan
On Saturday 21 October, we invite you to offer food to monks on alms-round at the Jalan Besar morning market and Pasar Rakyat in Seri Kembangan.  The day's programme begins at 7.30am with chanting at Nalanda Centre Sri Serdang, followed by the alms-round in nearby Seri Kembangan starting 8.30am.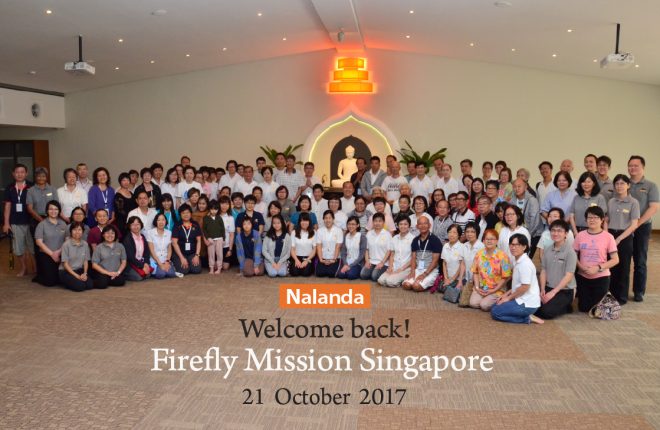 Visit by Firefly Mission from Singapore
On Saturday 21 October, we welcome the annual visit by members of Firefly Mission Singapore to Nalanda Centre at 11.00am.  There will be a tour of the Centre and a special talk to the visitors by Bro. Tan, founder of Nalanda.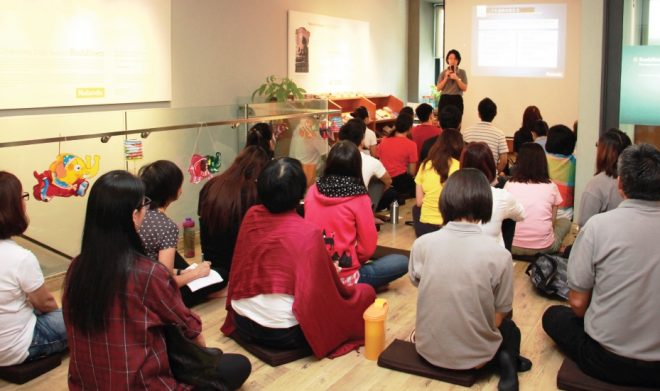 BPS 102 – Buddhist Studies in Mandarin
Over at NEO Centre Happy Garden, Kuala Lumpur this Saturday 21 October, the third session of Buddhist Studies in Mandarin will be conducted for registered course participants.  The topic this week is "Ten Wholesome Deeds".  Class is from 2.00pm to 5.00pm.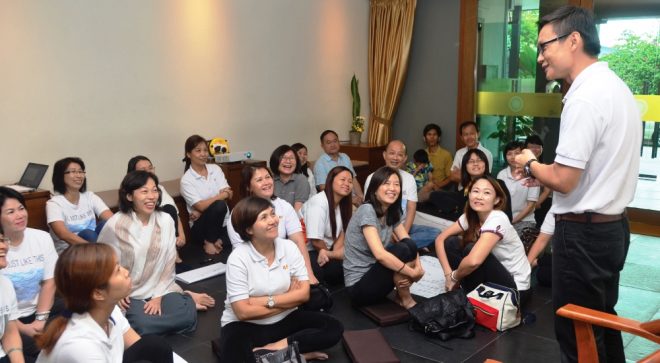 Sunday Morning Service  
On Sunday 22 October, the weekly morning service will be held from 9.00am to 11.30am at Nalanda Centre.  The programme includes meditation and chanting, followed by Dhamma talks in English by Datuk Charlie Chia and in Mandarin by Bro. Ooi Boon Keat.
Over at Nalanda Youth Centre, Bro. Tan will be giving a talk on 'Understanding Equanimity'.  The youth service is open to young adults between 18 and 29.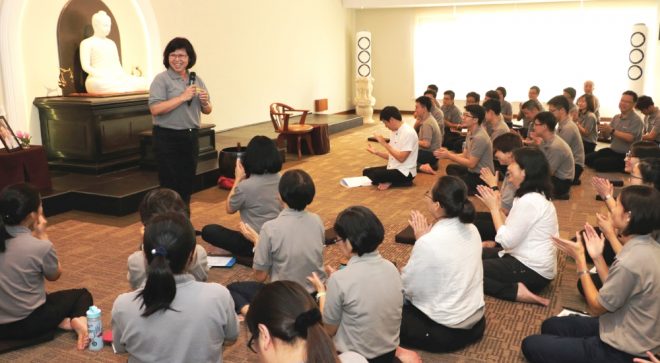 Nalanda Members' Day
Nalanda members from Sri Serdang and Kuala Lumpur Branches are requested to attend the monthly gathering on Sunday 22 October at 2.00pm to get updates on the Society's latest developments.  The meeting also allows members to encourage one another to strengthen our Dhamma learning and practice.