On Saturday 19 January, the mood lightened at the busy markets in Seri Kembangan when two Sangha members supported by a team of Nalandians and volunteers went on alms-round.  A long standing programme organised by Nalanda, Pindacāra provides an opportunity for the community to participate in this wholesome cultivation of generosity.
As the alms-round proceeded, we were warmed by the generosity of stall operators and market-goers who prepared and waited patiently to make their offerings.  Volunteers also engaged with members of the public to convey the purpose of Pindacāra and how they can participate through offering cooked food.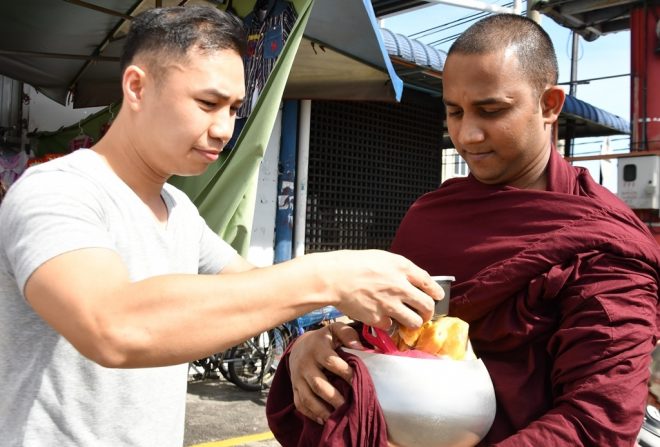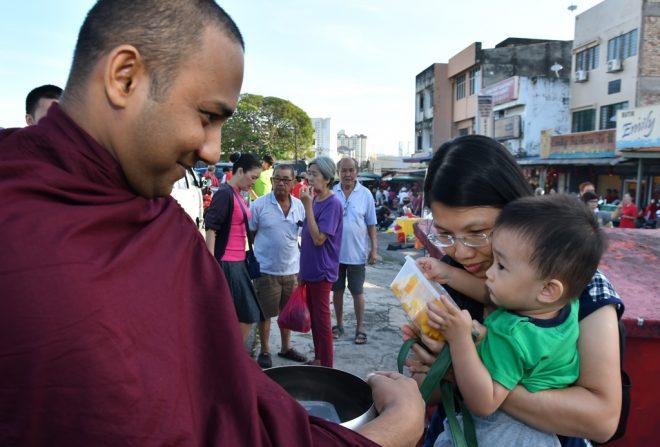 Please note that there will be no alms-round at Taman O.U.G. and Happy Garden morning markets on 2 February, due to the Chinese New Year holidays.  We invite you to join the next Pindacāra programme at the Seri Kembangan markets on Saturday, 16 February.  All are welcome!