On 17 February, over 300 students, parents and devotees participated in the annual tea-offering ceremony organised by Nalanda Dhamma School in conjunction with the Lunar New Year.  An age-old tradition, the ceremony is an avenue for children to show appreciation to their parents who have relentlessly showered them with love and support.
Children and students bowed respectfully and served tea to their elders and teachers after reflecting on the selfless guidance constantly extended to them.  Many were touched by this simply and humble expression of appreciation.  Families and friends then joined the festive activities in harmony and camaraderie.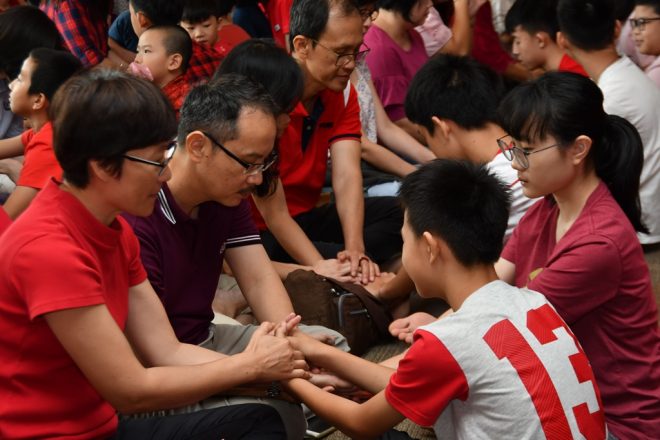 Family members held hands as they reminisced on the meaningful times spent together.


We thank everyone for your participation in this meaningful programme.  We wish you and your families happiness, peace and harmony.