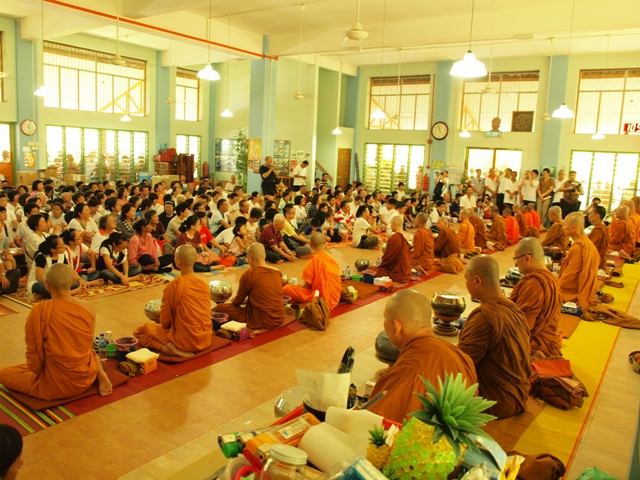 It was truly an inspiring sight to see a large gathering of local Theravada monks at Vihara Buddha Gotama (VBG) in Temoh, Perak for their Sangha meeting, as well as for the opening ceremony of VBG's new Laymen's Quarters.
Bro. Charlie Teng (of Nalanda Management Committee) led a team of 10 Nalandians to represent the Society at the function to show our fervent support towards the development of Buddha-Sasana and local monastic facilities.  The ceremony saw a turnout of 1,000 devotees, mostly coming by the busloads from Perak, Penang, Kedah, Perlis, Kuala Lumpur and Selangor; while others came from as far as Johor, the East Coast and even East Malaysia.
The spacious new facilities for laymen and laywomen practitioners will no doubt be well-received and well-utilized by increasing numbers of meditators frequenting VBG.  We Nalandians rejoice over the successful completion of these facilities at VBG, and look forward to the building of similar ones elsewhere for the convenience of more practising Buddhists.  Sadhu anumodana!