Leading Buddhist federations in Malaysia came together to celebrate the 60th anniversary of our nation's independence in a meaningful way – by organising the "National Conference on Buddhist Civilization" from 15 to 17 September 2017, in Sungai Petani.  The unique gathering of 130 Buddhist leaders from all traditions aimed at spotlighting the long history of Buddhist presence in this country, especially in northern Peninsular Malaysia.
The 3-day Conference included panel discussions on Malaysian Buddhist history, the preservation of local Buddhist heritage, and enhancing intra-sectarian understanding and cooperation.  The highlight of the Conference was a special study tour to Bujang Valley archaeological sites and museum, led by Nalanda founder Bro Tan.  The half-day tour on 16 September was remarkably enriching, and revealed an invaluable treasure trove of Buddhist heritage in Central Kedah.
The Conference participants also visited Nalanda Education & Outreach (NEO) Centre in Bandar Mutiara, Sungai Petani, where Bro. Tan gave a presentation on Buddhist presence in Southeast Asia, starting with its arrival in 'Suvarnabhumi' twenty-three centuries ago.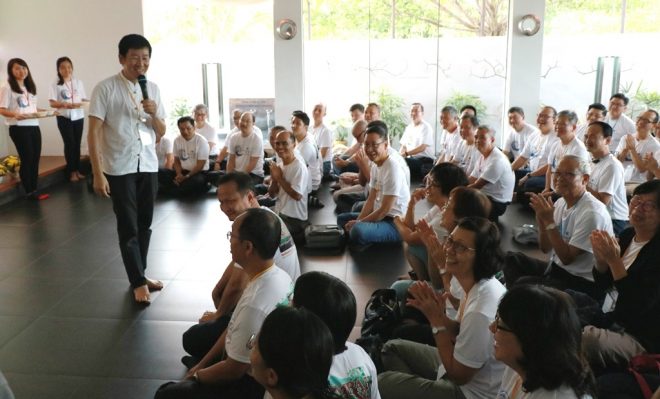 This Conference was part of a grand celebration billed the 'Malaysian Buddhist Festival' (MBF) to mark our nation's 'Diamond Jubilee'.  The joint organisers of this festival include Malaysian Buddhist Association (MBA), Theravāda Buddhist Council (TBCM), Vajrayana Buddhist Council (VBCM), Fo Guang Shan (佛光山) Malaysia, and Selangor Buddhist Development Council.  A series of religious, cultural, and academic programmes have been lined up under MBF until 2018, which will be held in states throughout Malaysia.