In early February, the organising team for WACANA 2017 Buddhist Conference conducted a site visit of the proposed venue at The Saujana Hotel near Subang Airport.  The team was there to inspect the ballroom, functions rooms and other facilities available at the resort, and to plan for the conference logistics.
Nalanda Institute will be hosting WACANA 2017 carrying the theme "The Buddha Word – Discovering the Essential" in collaboration with the Theravada Buddhist Council of Malaysia (TBCM) on Saturday, 1 July 2017.
This year's WACANA Conference will be the fifth edition since 2007.  This premier Buddhist Conference aims to gather the Malaysian Sangha and lay community leaders to discuss pertinent issues affecting the Buddha-Sāsana, especially the challenge many people face today in learning about the true 'Buddha Word' given the proliferation of 'pseudo-Buddhist teachings'.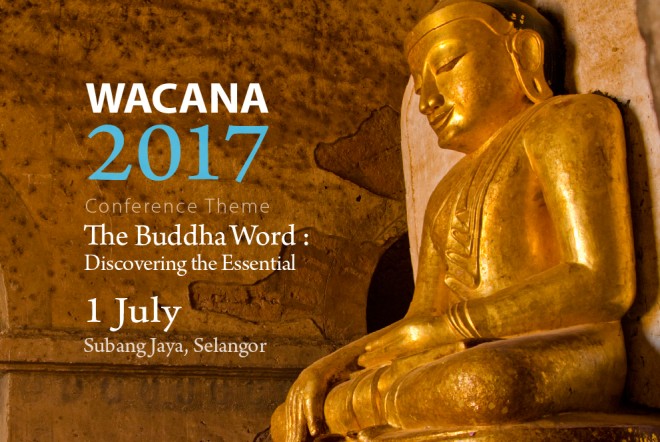 We invite all concerned Buddhists, Dhamma teachers, Buddhist organisational leaders, and practitioners, to pool ideas and precious resources to propagate the true teachings of the Buddha for the benefit of generations to come.
Registration for WACANA 2017 is already open since early March.  Do so easily and speedily by clicking REGISTRATION PAGE.  We look forward to your active support and participation.