Nalanda Buddhist Society would like to thank all volunteers, donors, and devotees who contributed to the successful and inspiring 4-day celebration of Wesak 'Buddha Day' earlier this week.  Traditionally, the Sunday after 'Buddha Day' is dedicated to appreciating the spirit of selfless voluntary service.  Hence, we invite all volunteers of the 'Buddha Day' celebration to join us this Sunday for the morning service, followed by blessings and appreciation luncheon.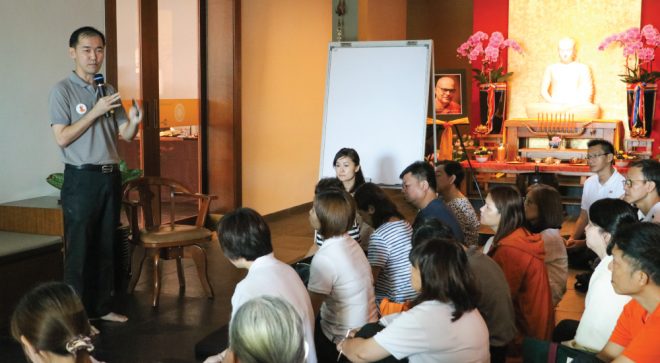 The service begins at 9.00am with meditation, chanting, and Dhamma talks by Achariya Tan Siang Chye in English, and Bro. Aggaphala in Mandarin.  Youths will have a special 'Mettā Bhāvanā Revision Day' with Bro Tan.
After lunch, Nalanda members from Sri Serdang and Kuala Lumpur Branches are requested to attend "Members' Day" gathering from 1.00pm to 3.00pm.  We look forward to welcoming everyone back to our 'spiritual home' at Nalanda Centre!