This evening, Nalanda members and volunteers joyfully welcomed Ven. Sanghasena Mahathero to Nalanda Centre.  Ven. Sanghasena, Founder and President of Mahabodhi International Meditation Centre in Ladakh, is visiting Malaysia until 25 November in conjunction with the "Jambudvipa-Suvarnabhumi Buddhist Youth Exchange Programme".
We invite you to join us for the Dhamma talk by Ven. Sanghasena tomorrow evening, Wednesday 15 November at Nalanda Centre.  The service will start at 8pm with evening chanting.  Do share this learning opportunity with your family and friends.  All are welcome.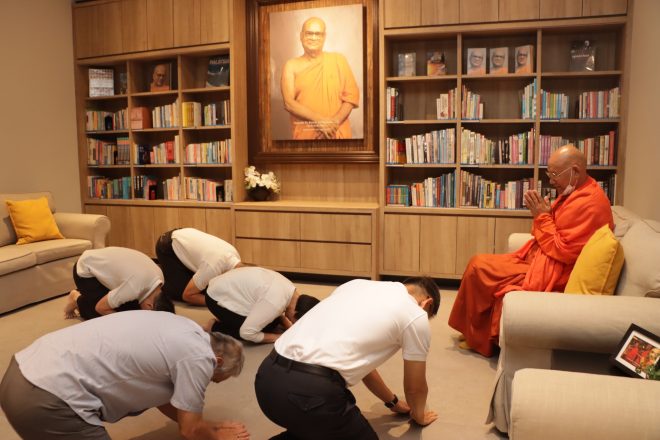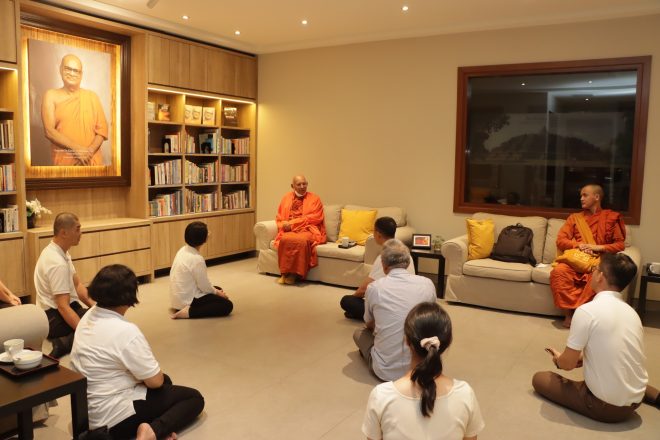 Devotees are also invited to offer vegetarian food for breakfast & lunch dāna at 7am & 11am respectively from 15 to 19 November (Wednesday to Sunday).  Please contact Sis. Ai Li at 010-2323919 in advance as some of the meals will be at locations other than Nalanda Centre.