Today is the eve of Wesak full-moon 'Buddha Day'.  A very significant spiritual moment happened in the life of the Buddha this day before His Enlightenment.  He received food offering from Lady Sujata and with strength regained, He sat meditating under the pipal tree throughout the night, and achieved Awakening the next dawn!
We shall be commemorating this event tonight with the serving of 'milk-rice' to devotees.  Thereafter, the Buddha Relic will be placed at Sala Pandita on Level 3 for the public to pay homage.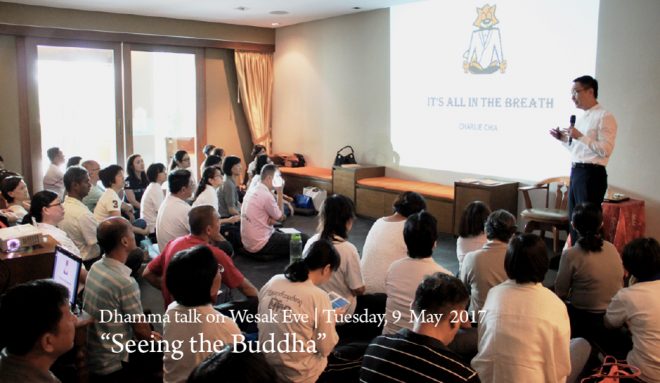 Evening chanting will begin at 7.45pm, followed by a Dhamma talk by Datuk Charlie Chia on "Seeing the Buddha".  There will also be offerings to Three Jewels, meditation on loving-kindness, and dedication of merits to all beings.
We welcome everyone to experience the serenity and spirituality of Wesak 'Buddha Day' at Nalanda Centre!  All are welcome.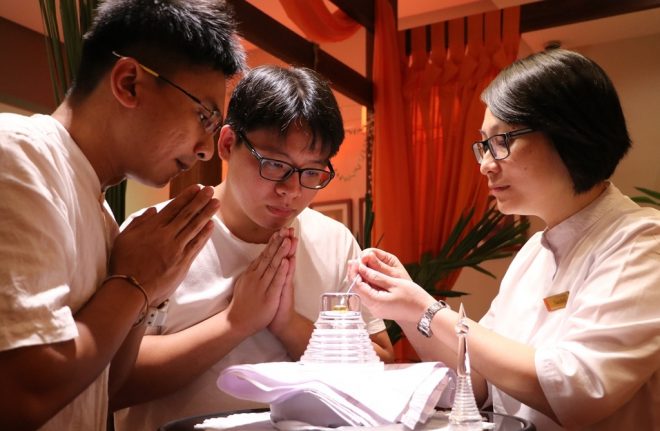 For a full listing of 'Buddha Day' programmes at Nalanda Centre, please click: WESAK B.E. 2561.