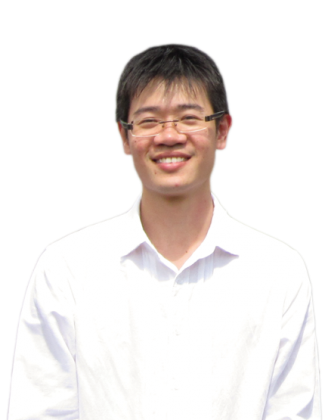 Interviewed by Yap Sze Yinn
I do not often take the time to listen to other people's stories, but the story of one of Nalanda's dedicated volunteers has amazed me with his spirit and strong will to serve the community. Bro. Ooi Choong Li is one of Nalanda's first volunteer Dharma School facilitators who is still serving
this position five years later.
As a Dharma School facilitator, Bro. Choong Li, along with several other equally hardworking and dedicated volunteers, come together every week to discuss the programmes and activities which will be conducted during the Sunday Dhamma classes. 'The Dhamma classes are not tiring to supervise at all. In fact, I feel that the students and volunteers are both learning from each other in the process, and this makes it an experience that could never get monotonous and boring,' quips Bro. Choong Li. He says thinking of creative ways to enhance the learning of Dhamma is an interesting challenge. His gentle yet friendly personality has also earned him a place in the hearts of many students, making him a 'favourite' facilitator with them.
The soft-spoken Bro. Choong Li is undoubtedly one of the quietest person anyone could ever meet. However, this also reflects on his incredible humility. Throughout his years at Nalanda, Bro. Choong Li has served the Society quietly and has never boasted of his achievements nor has he ever complained. From changing light-bulbs to organising large-scale programmes, he always does his best to help in any situation. Altruism is a quality that is worth recognizing and one which we can learn from him. Even when he is praised or admonished, Bro. Choong Li remains humble and calm, taking things in stride. When asked about his feelings towards being dubbed an "Exemplary Nalandian", he smiles and says, 'I am really surprised! I do not
think of myself as exemplary; so this compliment is unexpected.'
Bro. Choong Li was introduced to Nalanda while he was a biomedical student in UPM. Initially, he brought National Service trainees from a camp nearby to visit Nalanda; he later volunteered to serve weekly in Nalanda Dharma School. He says the constant and unfailing service which he gives is fueled by 'a need to give back to a community which is close to my heart.' Sādhu!